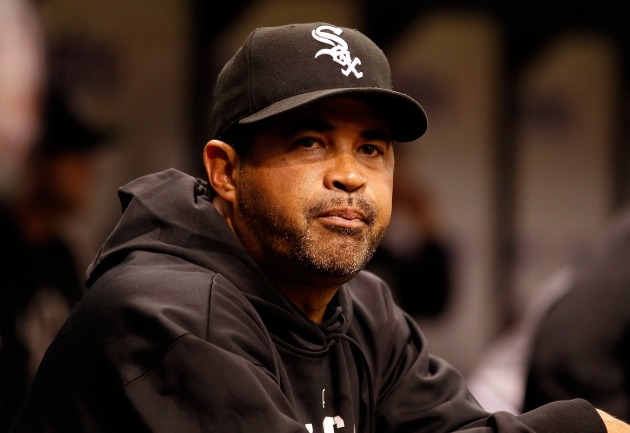 By Evan Brunell
The hot seat is getting a bit warmer for managers with tenuous holds on their jobs now that the calendar has flipped to May and teams are getting a far better handle on how the team is performing against expectations.
Back prior to the start of the season, Bob Geren of the A's, Jim Leyland of the Tigers, Mike Quade of the Cubs, Jim Riggleman of the Nationals and Edwin Rodriguez of the Marlins were five managers to keep an eye on. So far, all but Leyland appear to have confirmed their job security through at least the end of the season.
Leyland's not the only one with a hot seat, however. There's two others who need to shape up or will be asked to ship out.
Ozzie Guillen, White Sox
"We suck," Ozzie Guillen said recently about his ballclub, as Chicago has baseball's worst record at 11-22. This is surprising, given the rather deep rotation and a potent offense that is still searching for the match to light the fire. There's nothing redeeming about the ChiSox's season so far, with DH Adam Dunn struggling in his adjustment to the DH role and a bullpen corps that simple doesn't understand how to close a game out. That puts the spotlight squarely on Guillen, who doesn't do himself any favors with his brash, outspoken nature even if it endears him to the media and fans. Bottom line: this is a team who hasn't made the postseason since 2008 and has performed under expectations since. If the White Sox don't turn it around, Guillen's exit could come fast and hand Joey Cora the reins.
Kirk Gibson, Diamondbacks
Gibson is the only other manager currently with a modicum of a warm hot seat. He's playing for a new GM who didn't select Gibson as manager, although he did retain Gibson once taking control. Still, that fact alone puts him in danger of losing his spot even if 'Zona has played slightly above expectations to date with a 14-17 mark. It's unlikely that Kevin Towers makes a move inseason unless Arizona suddenly bottoms out like the White Sox have done, but Gibson would have to finish .500 or higher to guarantee his job security. Any record under .500 -- and the Diamondbacks will certainly finish with less than 81 wins -- will put him at the mercy of Towers.
And of course, Leyland is another on the hot seat as his Tigers have eked out a 15-18 record to date. Detroit certainly hoped for better but that record is good enough to delay any possible firing of Leyland. If the team sinks into a quagmire, he could be jettisoned, but for now has plenty of leash. While the seven-game deficit behind first place is not pretty, it helps Leyland's cause that the top two teams of the White Sox and Twins are instead scuffling with lousy records and the Indians and Royals, both thought to be non-factors, top the Central.
For more baseball news, rumors and analysis, follow @cbssportsmlb on Twitter or subscribe to the RSS feed.