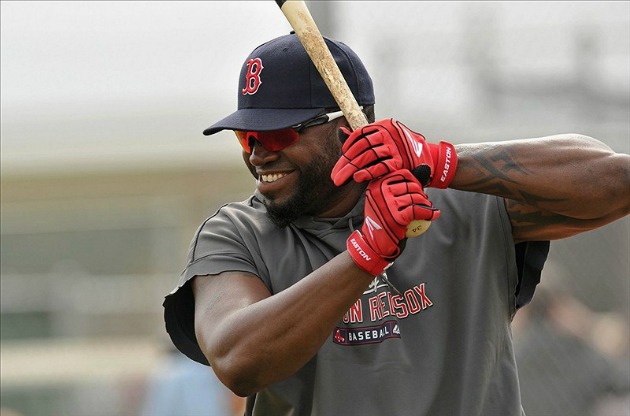 By Dayn Perry​
Might the designated hitter rule, which has led to wars, mass divorces and religious schisms, be making its leisurely way to the National League? Sports Illustrated's Tom Verducci quotes a highly placed baseball source who believes just that: "I would be shocked if 10 years from now there's not a DH in both leagues."
As for Bud Selig, he offers up a denial couched in a non-denial: ""At the moment there is no conversation about [the NL adopting the DH] . . . That doesn't mean it won't happen," the Commissioner tells Verducci. "I've always said it would take something of a cataclysmic event to get that done. Geographic realignment would be such a cataclysmic event."
The DH was born on April 6, 1973, when Ron Blomberg of the Yankees stepped in against Boston's Luis Tiant (he walked!), and the rule has been a firebrand ever since. Although the DH is used at most levels of organized baseball, remaking the NL in the AL's image has always been a bridge too far for purists. Some say it's not real baseball, and others, although the evidence doesn't support them, say the NL is at a disadvantage in the World Series and in interleague road games.
​Under Selig, however, blurring the lines between the leagues has been the norm. In recent years, he's instituted interleague play and brought each league office under the aegis of MLB, thus stripping the NL and AL of much of the autonomy that had defined them for years.
It's doubtful Selig will still be commissioner by the time there's a serious push to make the DH -- he tells Verducci as much -- but considering how much power he's accrued, it's a near certainty that the next commissioner will largely abide by the Selig Way. The opposite path to uniformity -- getting rid of the DH in the AL -- is an impossibility since the MLBPA would never agree to such a change. Indeed, it may be a simple matter of time before the DH at last barges into the senior circuit.
​​​​For more baseball news, rumors and analysis, follow @EyeOnBaseball on Twitter, subscribe to the RSS feed and "like" us on Facebook.