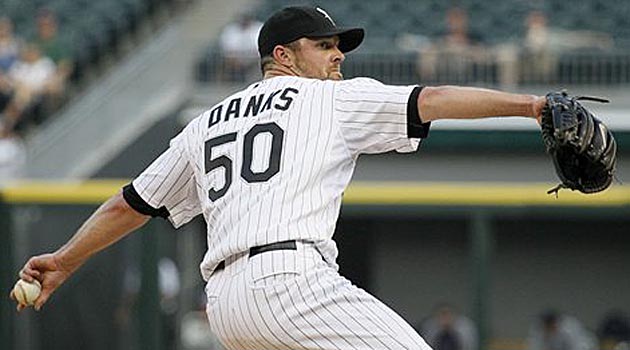 By Matt Snyder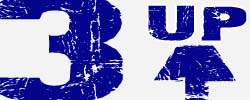 John Danks, White Sox.
From 2008-2010, Danks was 40-31 with a 3.61 ERA, a 1.24 WHIP and a decent strikeout rate. Basically, he was a very solid No. 3 pitcher and at age 26, he had a good shot to become even more entering 2011. Instead, he started 0-8 with a 5.25 ERA and 1.51 WHIP. The sad thing is, through seven starts, Danks wasn't bad at all. He got little run support in some games and the bullpen blew leads in some others. Then Danks got all focused on that archaic wins and losses total and started to press, even wondering aloud what was wrong with himself. Then he lost confidence and fell apart in a few starts. Fortunately, Danks got off the schneid Monday night. For a while it looked like Danks would have to do it all himself. The White Sox held a tenuous 1-0 lead through six innings, but would tack on two more runs and the bullpen held the lead. Danks worked 7 1/3 innings and allowed only an unearned run. He struck out six and earned his first victory of the season. Good for him.
Brennan Boesch, Tigers.
Nelson Cruz
of the
Rangers
hit two home runs and drove home four, but Boesch completely overshadowed him in a 13-7 Tigers win. Boesch got things started with a three-run homer in the first inning and didn't take his foot off the gas. He homered again in his next at-bat and ended the game 5-6 with a double, two home runs, three runs and five RBI. A tip of the cap to
Michael Kirkman
for getting Boesch to fly out in the seventh (though Kirkman also allowed Boesch's double a few innings earlier).
Eric Hosmer, Royals.
The Royals needed 11 innings to score three runs Monday, but came away with the victory. Rookie sensation Eric Hosmer accounted for all three. In the fourth, he reached on an error and then scored. In the seventh, he coaxed a big game-tying, bases-loaded walk. Then, with two outs in the bottom of the 11th, Hosmer came through with a clutch base hit to win the game in walk-off fashion. He's now hitting .304 with 20 RBI in 29 games since being recalled. Maybe it's time to give him Mike Moustakas as protection in the middle of the order? C'mon, Royals, don't make us wait forever.
---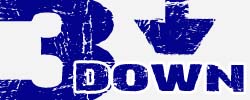 Padres' offense.
Six
Rockies
' pitchers combined to shut out the Padres Monday night, but it's not as if the Padres weren't given their chances. They collected nine hits and drew four walks, only to strand 11 and take the 3-0 loss.
Brad Hawpe
struck out with runners on second and third to end the first and
Alberto Gonzalez
struck out with the bases loaded to end the eighth -- and this was when it was only 1-0 Rockies. There were several other chances, but those were just the two most egregious. That's how you rank in the top three in NL ERA and still sit in last place.
Javier Vazquez, Marlins.
Just when it looked like Vazquez had turned a slight corner, he was obliterated by the
Brewers
. Eight hits and six runs in four innings was the line, with the big blow coming courtesy of
Prince Fielder
in the third inning. The ERA has now ballooned all the way back up to 6.50 for Vazquez and the Marlins are officially reeling. They've lost five in a row, including getting swept in four games to the Brewers -- who entered the series 9-19 on the road.
The Cubs.
Seven straight losses, baserunning blunders, bad errors, balls misplayed in the outfield and a team that is completely falling apart in nearly every way. For Cubs fans, 2008 is sure a distant memory ... and it was only three years ago. The rest of the road trip shows two more at Cincinnati and three at Philly. Oh, and then they return home for a seven-game homestand against the Brewers and
Yankees
. It's hard to see things going well any time soon.
For more baseball news, rumors and analysis, follow @cbssportsmlb on Twitter or subscribe to the RSS feed.