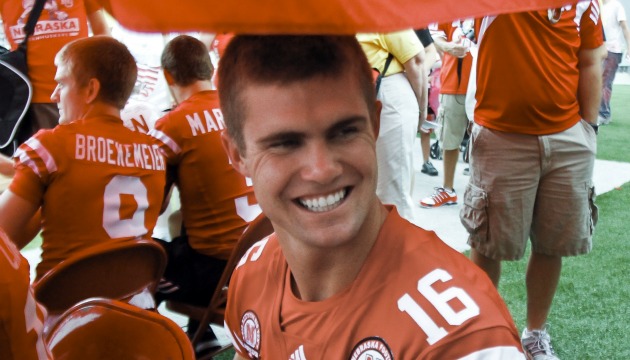 By Evan Brunell

Top
Royals
prospect Bubba Starling, selected with the fifth pick overall in the 2011 amateur draft, has been cited for underage drinking along with two other Royals minor-leaguers on Sept. 24, the
Kansas City Star
reports.
The three players were pulled over during a random alcohol checkpoint following a football game between Arizona State and Southern California in Tempe, Ariz. Starling was a major recruit for Nebraska, who hoped to build a dynasty around Starling at quarterback before he signed a deal with K.C. that paid a $7.5 million bonus.
"The players involved, which included Bubba Starling, put themselves in jeopardy by having a drink and not being of legal age," GM Dayton Moore said in a statement. "It was not a good decision on their part. We're disappointed in their actions and we'll deal with it internally."
None of the three players were over the legal limit, but were under the legal age of 21. Two others were also in the car, but one was of age and one was the driver who recorded a 0.00 on the breathalyzer test. Currently, the legal limit is 0.08.
"It's something most teenagers deal with, but we're disappointed that they put themselves in this position," J.J. Picollo, the Royals' assistant general manager for scouting and player development, said, adding that no major disciplinary action was expected. "They did show some sense of responsibility in having someone who wasn't drinking do the driving. We try to educate our kids from the time they sign until they get to the big leagues in what it means to be a professional athlete and how to represent the organization
For more baseball news, rumors and analysis, follow @EyeonBaseball on Twitter or subscribe to the RSS feed.