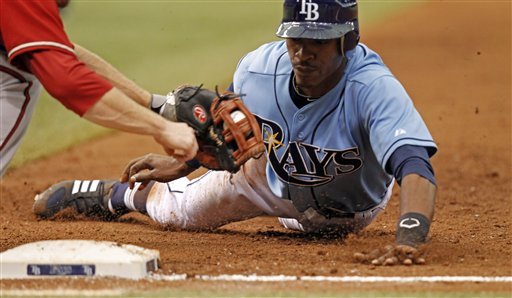 There are two ways to take not being in the lineup: the
B.J. Upton
way and the
Gordon Beckham
way.
Upton is out against the
Red Sox
and
Daisuke Matsuzaka
. Manager Joe Maddon told Upton it was because he was 1-for-13 with a homer against Matsuzaka.
The
White Sox
are sitting Beckham for the second straight day in favor of
Brent Lillibridge
.
Both managers, Ozzie Guillen and Maddon, say these moves aren't permanent, but that was no consolation to Upton.
Upton was upset and
told the St. Petersburg Times ' Marc Topkin so
, "I thought I was an everyday player," Upton said. "I don't know if I'm subject to matchups now or not. I'm not going to get too bent out of shape about it, but obviously I want to be out there everyday."
Maddon told Upton he'd be in the lineup for the remaining six games before the All-Star break, but that was no consolation to Upton. Asked if he was an everyday player, Upton told Topkin, "I don't know. I have no idea. I could not tell you."
Upton is hitting .228/.321/.399 with seven home runs and 29 RBI.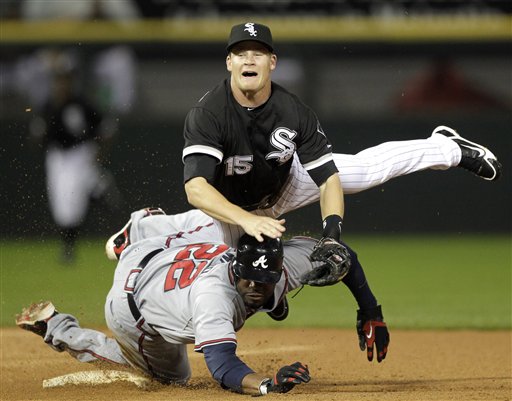 Beckham is playing even worse. He's hitting .206/.271/.280 with two homers and 20 RBI. Lillibridge was 4-for-6 on the White Sox's recent road trip.
"Lilly has been getting hits and hitting the ball hard,"
Beckham told the Chicago Tribune 's Mark Gonzales
. "I don't think I'm hitting the ball softly. I'm not lucky, that's for sure. There's nothing I can do about it."
Guillen stood by Beckham and denied speculation that Beckham could be headed to the minors.
"[Beckham] is my second baseman," Guillen said. "He still is my second baseman. But right now, I think the way Lillibridge is playing, I'm going to give him a shot."
-- C. Trent Rosecrans

For more baseball news, rumors and analysis, follow @cbssportsmlb on Twitter.