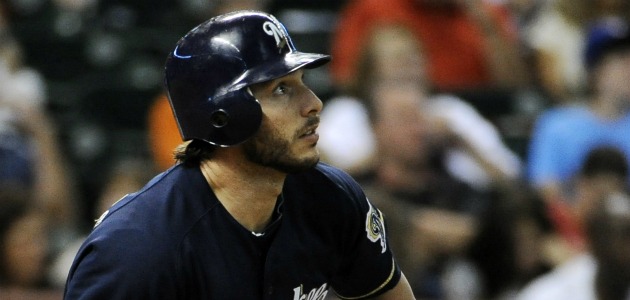 By Evan Brunell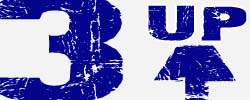 George Kottaras, Brewers
: Kottaras delivered MLB's first cycle of the year, going 4 for 5 with two runs and RBI apiece. In order, Kottaras flied out to start the game, homered, tripled, rapped a RBI single and then a ground-rule double in the top of the ninth. STATS, LLC also found that two of the last three catchers to cycle were Brewers, with Chad Moeller accomplishing the feat in 2004. The Brewers took down Houston, 8-2.

Brandon McCarthy, Athletics:
Brandon McCarthy has been dazzling as of late, and contributed a complete-game shutout on Saturday, pumping 10 strikeouts by the
Mariners
while allowing just three hits. It was a tour de force for the righty, who threw 114 pitches for 78 strikes. "As much time as I've spent hurt, and you've got everyone out there and behind you when things are going well, it kind of makes you feel like you're on top of the world," McCarthy said, whose promising career was wrecked for years with Texas. "I had to remember to focus and not get caught up in it."
Billy Hamilton, Dayton Dragons (Reds Class A):
We don't usually cover minor leaguers in this space, but Hamilton accomplished a cool feat Saturday. He stole three bases to reach 100 on the year, the first minor leaguer to do so since Chris Harris with 111 back in 2001. Hamilton also contributed a 2-for-3 effort in the outing to push his overall line to .278/.339/.360 for the year. The 20-year-old can flat out steal -- obviously -- and if his post-All-Star line of .318/.380/.388 line can be believed, could be in line for quite a few 3 Ups down the line. The last time a major leaguer stole 100 in a season was Vince Coleman's 109 in 1987.
---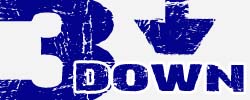 Sergio Santos, White Sox:
Santos didn't quite take to his role as anointed 2012 closer too well Saturday. Santos gave up three runs in the ninth, getting just two outs, as the
Tigers
walked off on a
Miguel Cabrera
homer (with a two-run shot by
Ryan Raburn
earlier in the inning). It was Santos' fifth blown save of the year, and while this outing won't affect his status for next year (well, the team
is
managed by Ozzie Guillen...), it sure can't feel good. "I think every loss hurts when you play this game or when you compete," Guillen said. "But this one is very painful. This game was huge for us. It was a very important game."

Brian Duensing, Twins:
Not only did Duensing give up five earned runs in 1 1/3 of an inning (drawing the loss in a 10-6 game), he came out of the game hurt. He had to leave the game with a right oblique strain, and could miss the rest of the year the way oblique strains have acted these days. Or he could only need to miss a start. Either way, it was a lousy outing for the lefty, whose ERA is now 5.24.
Tyler Colvin, Cubs:
A year after impressing people, Colvin has delivered an extraordinarily poor year. He struck out three times en route to an 0-for-5 night on Saturday, dropping his line to .145/.200/.306 in 186 at-bats. The Cubs may have some openings in the outfield next season, but Colvin is giving no indication he will be part of the mix with an OPS over 300 points lower than 2010's .816 on the backing of 20 homers.
For more baseball news, rumors and analysis, follow @EyeonBaseball on Twitter or subscribe to the RSS feed.