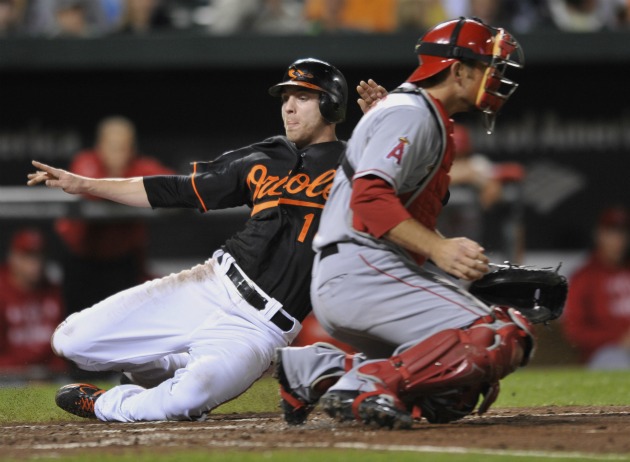 By C. Trent Rosecrans
Former Ranger starter Tommy Hunter helped out his old mates, throwing seven shutout innings in an 8-3 Orioles victory over the Angels, keeping the status quo in the American League West as the Rangers fell 4-0 to the Mariners in Seattle. The Rangers still lead the division by you games.
While Hunter was silencing the Angels' bats, Texas native Blake Beavan shut down the Rangers, throwing eight shutout innings on just four hits, striking out three with no walks. Beavan was the Rangers' first-round pick in 2007, but was traded to Seattle as part of the deal that sent Cliff Lee to Texas last season. The Mariners scored three unearned runs off of Texas starter C.J. Wilson in the third inning before Casper Wells homered in the seventh inning for Seattle.
In Baltimore, the Angels' Dan Haren struggled, allowing seven runs (six earned) on seven hits in five innings, with Mark Reynolds taking him deep in the fifth inning. Haren is now 6-6 with a 3.92 ERA in 18 starts on the road this season and 9-3 with a 2.45 ERA in Anaheim.
Texas Rangers
86-65
Remaining schedule: 2 @ SEA, 3 @ OAK, 3 vs. SEA, 3 @ LAA
Coolstandings.com expectancy of division title: 91.3 percent
Los Angeles Angels
82-68, 3.5 GB
Remaining schedule: 2 @ BAL, 4 @ TOR, 3 v. OAK, 3 v. TEX
Coolstandings.com expectancy of division title: 8.7 percent
For more baseball news, rumors and analysis, follow @eyeonbaseball on Twitter or subscribe to the RSS feed.