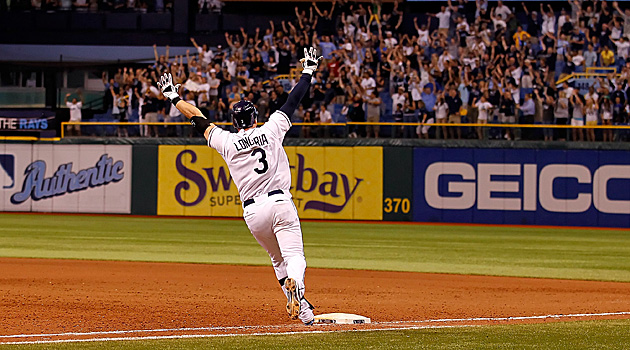 By Matt Snyder
There is "momentum" for Major League Baseball to expand the playoffs to include 10 teams, five from each league, beginning in 2012, CBSSports.com's Jon Heyman has learned. Nothing is finalized but a deal is "extremely likely" and expected to be done soon. A Fox Sports report says the deal is a "go," also saying that a deal is close but not finalized.
Michael Weiner, head of the players' association, told CBSSports.com's Scott Miller that a decision is expected by Thursday.
The expansion of the playoffs to include two wild cards per league was agreed upon by the MLB Players Association and the owners in the new collective bargaining agreement, but the decision hadn't yet been made whether it would start in 2012 or 2013. Commissioner Bud Selig had set a deadline of March 1 on when there would be an announcement, so evidently he's taking full advantage of Leap Day. Regardless, expect an official announcement by Thursday at the latest. And expect it to be expansion for this season.
The new playoff format is expansion in the number of teams, but it also puts more emphasis on the regular season, in terms of winning the division. With this new format, the two wild cards will play a one-game playoff. The winner will then have to turn around -- possibly after having to use their ace -- and play the team with the best regular-season record in the LDS.
This new format should appease most clubs. The titans will be happy that a wild card can't slip in on equal footing (see the
Phillies
vs.
Cardinals
series last season) and clubs in loaded divisions like the AL East and NL East now have a better shot at getting into the one-game wild card round.
One argument some seem to have against the new format is that if this format was in place last season, the magical last day of the season wouldn't have happened. True, but we fawned all over that night because it was one in a million. Most seasons, we aren't going to get anything close to that drama in Game 162. But now, in the new format, we get two head-to-head, do-or-die games the day after the regular season ends.
For more baseball news, rumors and analysis, follow @EyeOnBaseball on Twitter, subscribe to the RSS feed and "like" us on Facebook.