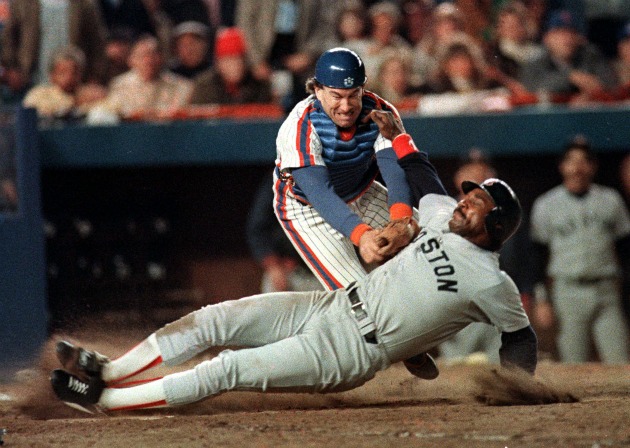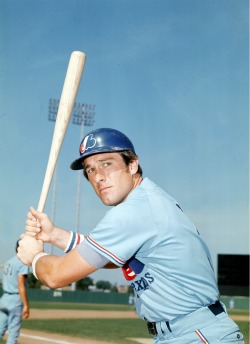 By C. Trent Rosecrans
The passing of Hall of Fame catcher Gary Carter has brought an outpouring of emotion from those in and around baseball.
We'll collect many of the statements from those around baseball here.
MLB commissioner Bud Selig:
"Driven by a remarkable enthusiasm for the game, Gary Carter became one of the elite catchers of all-time. 'The Kid' was an 11-time All-Star and a durable, consistent slugger for the Montreal Expos and the New York
Mets
, and he ranks among the most beloved players in the history of both of those franchises. Like all baseball fans, I will always remember his leadership for the '86 Mets and his pivotal role in one of the greatest World Series ever played.
"On behalf of Major League Baseball, I extend my deepest condolences to Gary's wife Sandy, their daughters Christy and Kimmie, their son D.J., their grandchildren, his friends and his many fans."
Statement from Mets chairman & CEO Fred Wilpon, president Saul Katz and COO Jeff Wilpon:
"On behalf of everyone at the Mets, we extend our deepest and heartfelt condolences to Gary's family -- his wife Sandy, daughters Christy and Kimmy and son D.J. His nickname 'The Kid' captured how Gary approached life. He did everything with enthusiasm and with gusto on and off the field. His smile was infectious. He guided our young pitching staff to the World Series title in 1986 and he devoted an equal amount of time and energy raising awareness for a multitude of charities and community causes. He was a Hall of Famer in everything he did."
Former Mets general manager Frank Cashen:
"The genesis of the trade was that we wanted to add a big bat to the lineup. He did that right away, but perhaps more importantly was the way he handled our young pitchers. He was the perfect guy for so many reasons."
Former Mets manager Davey Johnson:
"Gary was a one-man scouting system. What people didn't know was that he kept an individual book on every batter in the National League. He was the ideal catcher for our young pitching staff."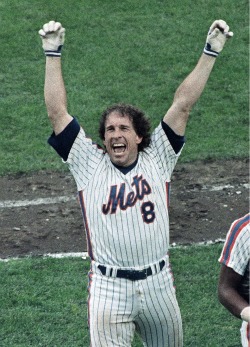 Former Mets teammate Darryl Strawberry:
"What he added to the team was character. His approach to the game was contagious. It spread to the rest of us. He helped each of us understand what it took to win."
Former Mets teammate Dwight Gooden:
"I relied on Gary for everything when I was on the mound including location, what pitch to throw and when. Even when I didn't have my best stuff, he found a way to get me through the game. He was just a warrior on the field."
Former Mets teammate Wally Backman:
"He was like a big brother to me. I always went to him for advice. No matter what time of day it was, he always had time for you."
Former Mets teammate Tim Teufel:
"The baseball community has lost a Hall of Fame player and a Hall of Fame person. He was a good man and will be missed terribly."
Former Mets teammate Mookie Wilson:
"The one thing I remember about Gary was his smile. He loved life and loved to play the game of baseball."
Hall of Fame catcher Johnny Bench (on Twitter):
"I am so sad! The Kid has left us. I started calling him Kid the first time I met him. He was admired and loved. Thank you for our past"
Former Dodgers manager Tommy Lasorda:
"Gary Carter played for me with so much respect and enthusiasm for the game he loved. He was a Hall of Famer as a player and as a man. On behalf of the entire Dodger organization, we love him and will miss him."
MLB Players Association executive director Michael Weiner:
"We are saddened by the news of Gary Carter's passing. Gary was one of the greatest players of his generation and his enthusiasm and passion for the game will live on in the hearts and minds of those of us fortunate enough to have watched him play. Our thoughts and prayers go out to Gary's family, his former teammates and his legion of fans in the U.S. and Canada."
Former Expos teammate Steve Rogers
:
"Learning of Gary's passing feels as if I just lost a family member. Gary and I grew up together in the game, and during our time with the Expos we were as close as brothers, if not closer. Gary was a champion. He was a 'gamer' in every sense of the word – on the field and in life. He made everyone else around him better, and he made me a better pitcher. His contributions to the game, both in Montreal and New York, are legendary and will likely never be duplicated. My heartfelt condolences go out to his wife, Sandy, and children, Christy, Kimmy and D.J., and to his many friends and fans."
Hall of Fame pitcher Bert Blyleven:
"We both grew up in Southern Cal, though he was 3-to-4 years younger than I was. He was a great ballplayer and a tremendous family man, and I'll miss him."
Hall of Fame catcher Carlton Fisk:
"We had a lot in common, from family to our profession. He endured a lot as a catcher, as did I. And making it to the Hall of Fame was over the top for Gary, as it has been for me. We knew each other for more than 30 years, he meant a lot to me. I'm crushed by his passing."
Hall of Fame pitcher Tom Seaver:
"Nobody loved the game of baseball more than Gary Carter. Nobody enjoyed playing the game of baseball more than Gary Carter. He wore his heart on his sleeve every inning he played. For a catcher to play with that intensity in every game is special."
Hall of Fame manager Dick Williams:
"Johnny Bench was the No. 1 catcher of the 70s. Gary Carter (was) the No. 1 catcher of the 80s."
Hall of Fame Jane Forbes Clark:
"It is with profound sadness that we mourn the loss of Hall of Fame catcher Gary Carter. Gary's enthusiasm, giving spirit and infectious smile will always be remembered in Cooperstown. Our thoughts are with Sandy, Christy, Kimmie, DJ and the entire Carter family on this very sad day."
Current Mets pitcher Jonathon Niese, who played for Carter in the minors:
"The one thing Gary stressed to us was team. He said individual goals were meaningless. He said the name on the front of the uniform was more important than the name on the back. That's what I'll take from my two years with him."
For more baseball news, rumors and analysis, follow @EyeOnBaseball on Twitter, subscribe to the RSS feed and "like" us on Facebook.