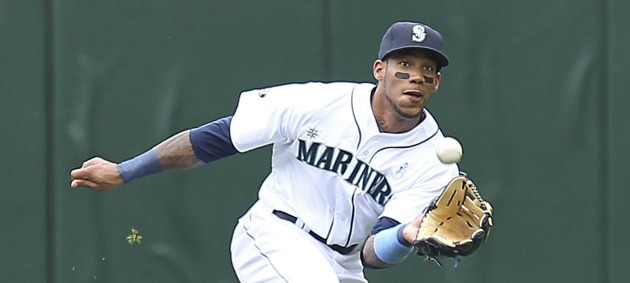 By C. Trent Rosecrans
When
Mariners
pitchers and catchers reported to the Peoria Sports Complex on Saturday morning for physicals, each locker had an orange shirt inside. On the front, was a picture of a Great Dane and on the back had the number 56 and the name Halman, along with a quote from Jackie Robinson:
"A life is not important except in the impact it has on other lives."

The shirts were a tribute to
Greg Halman
, the Seattle outfielder killed this past offseason and made by the Mariners'
Mike Carp
, Halman's close friend.
"He impacted so many lives, it's incredible,"
Carp told Geoff Baker of the Seattle Times
. "I only knew him for a short time compared to a lot of other people. But I'll never forget him. He's one of the most special people on I'll ever meet."
The Mariners are also planning on wearing a No. 56 patch on their uniform to honor Halman.
Carp's tribute was just supposed to be for his teammates, but when word got out on Twitter, Facebook and the rest of the internet on Saturday, fans wanted to know if they could get one. So, Carp and
Alex Liddi
, are in talks to sell the shirts at Mariners' team stores.
"I'm going to go in [Sunday] and talk to the team about it," Carp told Baker. "But I think it would be neat if we could come up with a way to sell them and use the money to help the family or give it to charity. It would be a great tribute to him."
Here are pictures of the shirt -- orange to honor Halman's Dutch heritage -- from Baker (
@gbakermariners
on Twitter):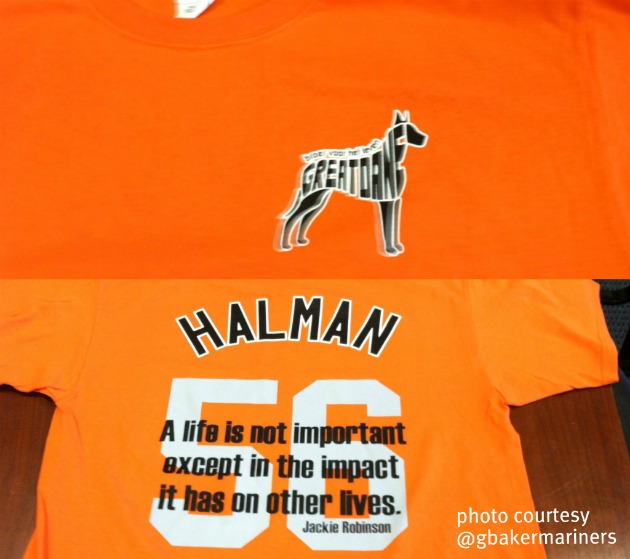 This is just the basics, make sure you
read all of Baker's story
about how Halman helped Carp.
As soon as we find out how to get your shirt, we'll let you know.
For more baseball news, rumors and analysis, follow @EyeOnBaseball on Twitter, subscribe to the RSS feed and "like" us on Facebook.