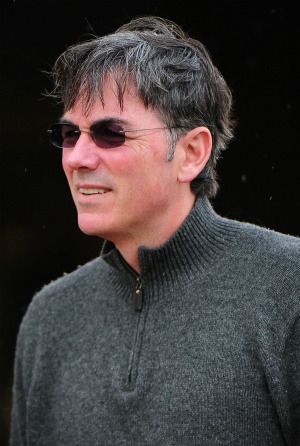 By C. Trent Rosecrans
Billy Beane's Oakland swap meet is open and ready for business -- just don't show up on Christmas Day.
"We won't do [any moves] on Christmas, as a matter of principle," Beane said Friday night on a conference call after making the Gio Gonzalez trade official. "We're still having conversations and I anticipate on having conversations [Saturday]."

The team sent Gonzalez to Washington for a package that included left-hander Tom Milone, right-handers A.J. Cole and Brad Peacock, along with catcher Derek Norris. Oakland also send right-hander Rob Gilliam to the Nationals, as part of the deal agreed upon Thursday and finalized Friday. It wasn't the team's first deal, sending Trevor Cahill to Arizona earlier this month, and it's unlikely to be the last.
"We're trying to collect as many young players as we can," Beane said. "I think that's our best long-term strategy."
Beane made no bones that Oakland would have a hard time competing with the Rangers or Angels this season, or really in the next couple of seasons. The A's, instead, are building for the future and know times will be difficult in the next couple of years.
"We've been through this cycle numerous times and it gets shorter and shorter because the gap between us and everyone else grows and grows. For us to compete, we need a new stadium," Beane said. "I don't think there was a move we could make to compete with the Angels and Texas in the moves they're making. They're going to be somewhere around $150 million payroll. We're not a business that can put that payroll on the field. For us to catch up to Seattle we'd have to spend an extra $40 or $50 million. From our standpoint, I don't know that there's a move we could make to compete with them this year."
While Beane said he hopes to hear soon about a new stadium, the team will continue to build for an opening of a new stadium a couple of years down the line and would like to follow the model set forth by the early-to-mid-'90s Indians, who had a core group ready in the big leagues when they opened Jacobs Field.
"That's the blueprint, the template," Beane said. "They went through some pain there. That was when I had just quit playing and was scouting. They had the guts to do it right and they did it best."
As for closer Andrew Bailey, Beane wouldn't discuss individuals, but made it clear he's open to trading just about anyone on the roster, and Bailey would be an obvious candidate.
"We're still going to be very open-minded," Beane said. "The fact of the matter is, we're putting together the team with the idea that we're going to get a new stadium. We don't have any other choice."
For more baseball news, rumors and analysis, follow @eyeonbaseball on Twitter or subscribe to the RSS feed.