By C. Trent Rosecrans
Considering Andy Messersmith signed with the Braves less than six months after I was born, it shouldn't be a shock to me to see players change uniforms, but I honestly thought I'd ever see Albert Pujols in anything but a Cardinals uniform.
While last week the news came that he was changing teams, it was still weird to see him at the Angels' pep rally on Saturday wearing a red hat with just one letter, instead of three.
Here are a couple of photos from the Angels' press conference introducing Pujols and C.J. Wilson on Saturday: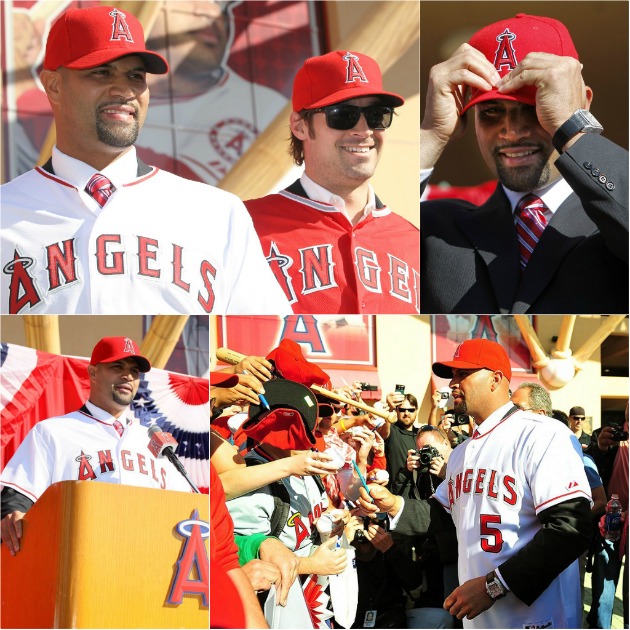 Follow all the free agent moves with the CBSSports.com Free Agent Tracker.
For more baseball news, rumors and analysis, follow @eyeonbaseball on Twitter or subscribe to the RSS feed.