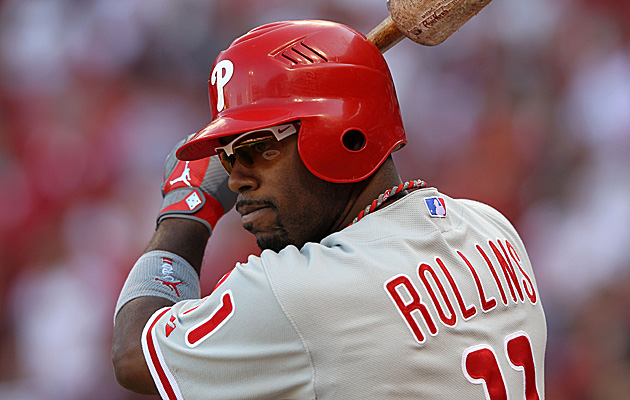 By Matt Snyder
DALLAS -- A
Cardinals
legend
is leaving St. Louis and headed to Los Angeles
, as
Albert Pujols
has signed with the
Angels
. For many, the main question here is, where do the Cardinals go from here?
There are several moving parts. Let's sort through them.
• As far as first base, the Cardinals already had a backup plan.
Lance Berkman
can shift right back to first, where he's best suited defensively anyway. This eliminates an awful defensive hole in the outfield, though it is obviously a defensive downgrade at first base, as Pujols is one of the best in the game. It was
very
unlikely the Cardinals would pursue
Prince Fielder
or even a lesser free agent first baseman like
Carlos Pena
before we knew about the
Allen Craig
injury. With the injury, do the Cardinals get hasty and go large after Fielder? It doesn't seem like a good bet, but we do know the Cardinals had a truckload of money they were about to spend and now haven't been able to do so. So feel free to speculate away.
• It's entirely possible this changes the landscape for free agent shortstop
Jimmy Rollins
. Multiple reports had Rollins close to signing with the
Phillies
, but instead his agent didn't meet with them Wednesday night. Interestingly enough, Rollins' agent is Dan Lozano. Yes, the same Dan Lozano who represents Pujols. And the Cardinals have a need at shortstop ... and for a leadoff hitter. They were said to be interested in Rollins a bit ago, but obviously all efforts were focused on Pujols until Thursday morning. He's gone now, though, so we may very well see Rollins get a nice offer from the Cardinals. Maybe even a panic-type deal. There is still a feeling Rollins is headed back to Philly, but the Pujols signing very much affects the market for the All-Star shortstop.
• In the outfield, the Cardinals now have a predicament. They were set to go with Berkman,
Jon Jay
and
Matt Holliday
. If Pujols left, Berkman would slide to first base and Craig would become the everyday right fielder. The problem is,
Craig is likely out until May
. And you never know how players will bounce back from knee surgeries. What if there are setbacks? So this poses a big problem. It looks like it's
Skip Schumaker
in right, for now, and there isn't really much better the Cardinals can do -- assuming their free agent focus turns to Rollins, which I fully expect.
• One last thing, we have to remember the Cardinals are getting back a healthy
Adam Wainwright
. They won the World Series last season without their ace. And now he's back. So the starting pitching will be improved.
And it better be, because the Cardinals just lost the best player of the last decade.
For more baseball news, rumors and analysis, follow @EyeOnBaseball on Twitter or subscribe to the RSS feed.