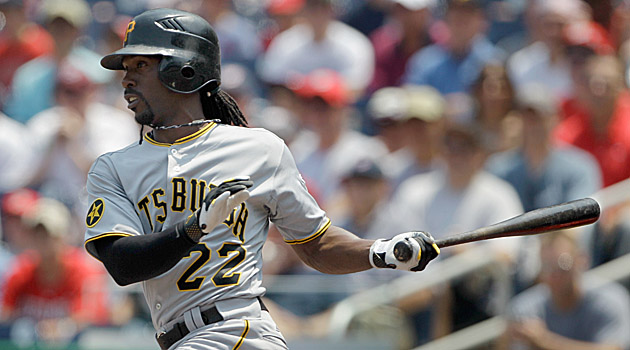 By Matt Snyder
Monday afternoon, Keith Law of ESPN.com reported that the
Pirates
front office was willing to listen to potential trade offers for star outfielder
Andrew McCutchen
. Understandably, Pirates fans -- who have been beaten down through nearly two decades of futility -- were none too happy. McCutchen is only 25 and already the face of the franchise. He's not a free agent until 2016. Sure, the Pirates could probably land a veritable killing of prospects if they traded him, but they've been trading name players for prospects for years. At some point you have to try and win. That's why the next paragraph should help the Pirates fans breathe a bit easier ...
The Pirates have not considered any offer for McCutchen, nor do they plan to, tweets
Dejan Kovacevic of the Pittsburgh Tribune-Review
, citing a "high-ranking" Pirates source. Kovacevic adds, for good measure, that McCutchen is "going nowhere."
So believe what you wish, but I'm inclined to side with the latter report. It would be an utter P.R. disaster for the Pirates to deal McCutchen right now.
McCutchen made his first All-Star team in 2011, hitting .259/.364/.456 with 23 homers, 89 RBI, 87 runs, 34 doubles and 23 stolen bases while playing sound defense in center field.
For more baseball news, rumors and analysis, follow @EyeOnBaseball on Twitter or subscribe to the RSS feed.