By C. Trent Rosecrans
The Rookie of the Year awards are unique among baseball awards in that they are somewhat less about an individual year's performance as much as they are for the hope of better things to come. A Rookie of the Year win is a footnote on any Hall of Fame argument, not a bullet point. Meanwhile, any Hall of Fame argument will start with MVP wins for position players and Cy Young trophies for starting pitchers. If you have those, you have an argument, and if you won Rookie of the Year, that's nice.
Rookie of the Year


The Rookie of the Year award voting went exactly as Scott Miller predicted.
Read>>
Related links
No, Rookie of the Year is something to dream on -- there's the potential and what a player could become based upon a solid rookie year.
Jeremy Hellickson and Craig Kimbrel may end up being the best players of the 2010 rookie class, but it wouldn't be a real shock if they don't.
With that in mind, I wanted to look back on the past Rookie of the Year winners and what players had the best careers after winning the award and which ones peaked in their first year. Because this particular argument needs time for perspective, I've broken up the last 20 years in five-year increments. Below are the winners of the awards each year for both leagues, as well as their Wins Above Replacement (from Baseball-Reference.com) for both their rookie year and their career, as well as a decision on the best player in retrospect, the worst and the best duo from one year.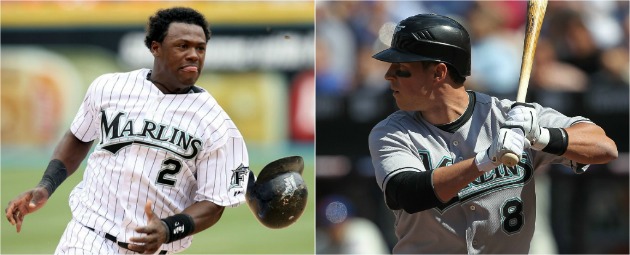 Best: This is where we need perspective -- and time. Right now it looks like you could go with any of six candidates -- Justin Verlander (AL 2006), Hanley Ramirez (NL 2006), Dustin Pedroia (AL 2007), Ryan Braun (NL 2007), Evan Longoria (AL 2008) and Buster Posey (NL 2010). In 10 years this may be easier to pick, but right now it's just way too close to call. Of the group, Ramirez has the highest career WAR.
Worst: Again, this is still way too early to call, but Chris Coghlan (NL 2009) may take this dubious honor. There's plenty of time for him to turn it around, but he finished 2011 hitting .230 at Triple-A New Orleans.
Best duo: Another toss-up -- 2006 had Ramirez and Verlander, while 2007 featured Pedroia and Braun. Check back in 10 years and this may seem to be an easier choice, but right now it's too close to call.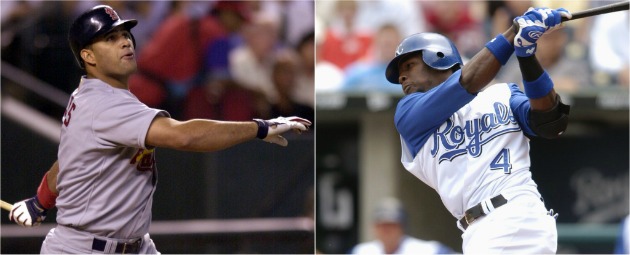 Best: Albert Pujols (NL 2001). He may be the best player of our generation and best right-handed hitter of all time. With apologies to Ichiro Suzuki (AL 2001) and Ryan Howard (NL 2005), it's Pujols and it's not close.
Worst: Oh, Angel Berroa (AL 2003). Acquired in the deal that sent Johnny Damon and Mark Ellis to Oakland, Berroa last appeared in the big leagues in 2009. The Royals shortstop won the award over Tampa Bay's Rocco Baldelli and Hideki Matsui, earning the scorn of Yankees owner George Steinbrenner.
Best duo: Pujols and Suzuki would be a heck of a Hall of Fame class, not to mention a rookie class. Suzuki won not only the Rookie of the Year in 2001, he also took home the American League MVP.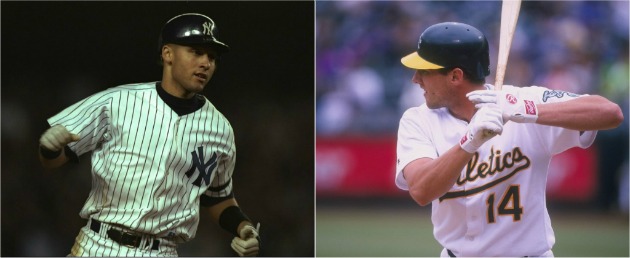 1996-2000 Rookie of the Year
Year
AL ROY
ROY WAR
Career WAR
NL ROY
ROY WAR
Career WAR
2000
Kazuhiro Sasaki
1.5
4.0
Rafael Furcal
3.6
33.1
1999
Carlos Beltran
4.4
60.8
Scott Williamson
2.7
8.2
1998
Ben Grieve
2.5
6.7
Kerry Wood
3.7
24.9
1997
Nomar Garciaparra
5.9
42.5
Scott Rolen
4.5
66.2
1996
Derek Jeter
2.6
70.4
Todd Hollandsworth
1.3
6.5
Best: Scott Rolen (NL 1997) and Carlos Beltran (AL 1999) have had fantastic careers, but Derek Jeter (AL 1996) is a first-ballot Hall of Famer and a baseball icon. Jeter also has the highest career WAR among the group of rookies.
Worst: This one is tough, if you guy by WAR, it's Kazuhiro Sasaki (AL 2000), who had just a 4.0 career WAR. However, Sasaki was 32 when he started in the United States and played just four seasons in the majors. In addition to his Rookie of the Year, he made the All-Star team in 2001 and 2002, recording 129 saves in four seasons. I'm going to take Ben Grieve (AL 1998) slightly over Todd Hollandsworth (NL 1996) based solely on Hollandsworth holding on longer (12 years to nine) and finding his late-career niche as a pinch hitter, while Grieve did appear in the majors after his 30th birthday -- and just 17 after his 29th birthday.
Best duo: How about Rolen and Nomar Garciaparra (AL 1997)? Garciapparra never quite lived up to the rival to Alex Rodriguez and Jeter as the greatest shortstop of his generation, but he was in the conversation for a time there. While each year from 1996-2000 had at least one pretty good pick, 1997 was the only one to produce two players that finished with double-digit career WAR.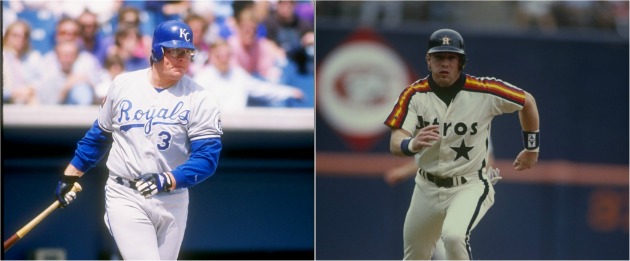 1991-1996 Rookie of the Year
Year
AL ROY
ROY WAR
Career WAR
NL ROY
ROY WAR
Career WAR
1995
Marty Cordova
3.0
6.4
Hideo Nomo
4.5
50.6
1994
Bob Hamelin
2.5
2.4
Raul Mondesi
2.2
27.2
1993
Tim Salmon
5.2
37.6
Mike Piazza
7.0
59.1
1992
Pat Listach
4.5
3.9
Eric Karros
0.3
9.0
1991
Chuck Knoblauch
2.3
41.2
Jeff Bagwell
4.7
79.9
Best: WAR likes Jeff Bagwell (NL 1991), the Hall of Fame will like Mike Piazza (1993). Either way, it's tough to go wrong. Unlike the Hall of Fame voters, I'll take Bagwell over Piazza, but can see both sides of the argument. I"m in the camp that Bagwell is one of the more underrated players of his generation.
Worst: Yet again, the award goes to a Royal. Bob Hamelin (AL 1994) had a 2.5 WAR in his rookie year and 2.4 for his career. Pat Listach (AL 1992) also has a lower career WAR (3.9) than single-season WAR for his rookie season (3.9), but the be speckled Hamelin did less in his career than Listach, even if most of Listach's value came from his rookie season.
Best duo: Again it comes down to the 1993 choices (Piazza, Tim Salmon) and 1991 (Bagwell, Chuck Knoblauch), with 1991 taking the crown. Knoblauch and Salmon both had good careers, with Knoblauch winning four rings and Salmon one. Knoblacuh was a four-time All-Star, Salmon never appeared in the game. Knoblauch also won a Gold Glove, despite his woes throwing later in his career. Going by WAR, the 1991 duo beats the 1993 pair, 121.1-96.7.
For more baseball news, rumors and analysis, follow @eyeonbaseball on Twitter or subscribe to the RSS feed.