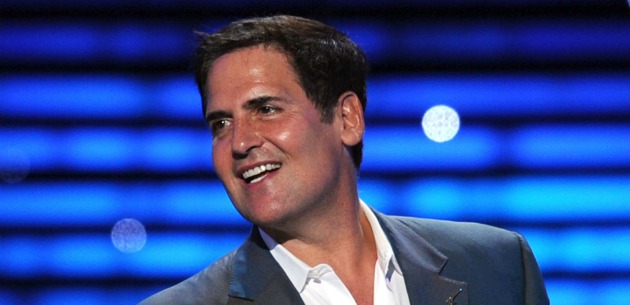 By Evan Brunell
Mark Cuban, whom many have seen as a savior if only baseball would allow him to buy a team, tells the
Los Angeles Times
that he looked into buying the
Dodgers
only to balk at the asking price.
Current owner Frank McCourt, who
may be close to reaching a settlement
with MLB to sell his team and emerge from bankruptcy, valued the club at $1 billion to $1.2 billion, causing Cuban to pass.
"At that price, I wasn't interested," Cuban said. He later added that should the price come down, he would be interested in purchasing the team. However, that price is expected to be met in any settlement or sale of the team. The assets being sold aren't just the team itself, but Dodger Stadium and additional assets, such as parking lots around the stadium. McCourt's attorneys valued the whole price at over $1 billion in recent court filings.
Forbes
valued the assets at $800 million in March.
Cuban missed out on buying the
Cubs
and then lost out on the
Rangers
in a bankruptcy auction in the summer of 2010. Nolan Ryan's group eventually bought the Rangers for $593 million.
"I don't think the Dodgers franchise is worth twice what the Rangers are worth," Cuban said, also noting that stadium renovations would affect any sale price. Cuban ticked off stadium renovation, losing luxury-suite customers to an expected NFL team in Los Angeles and the absence of a salary cap as an impetus toward owning a baseball team. Cuban says that if the sale price is too high, he would pass because it would compromise his ability to invest in the team.
However, the new owner of the Dodgers is going to be able to negotiate a new television deal. McCourt had previously agreed to a $3 billion deal with Fox Sports before commissioner Bud Selig rejected the deal, sparking the situation McCourt and the Dodgers find themselves in today. Cuban did admit that a new TV deal, which could fetch even more money, could help, but would not want to borrow against that money to finance the team -- something McCourt has no problem doing, as well as borrowing to finance his own divorce and personal assets.
"I don't want to be in a position to have a lot of debt," Cuban said. "Those would be dollars that could not be used to put together a winning team."
And yet, we now see that he's tried to own a baseball team three separate times, so the desire is clearly there. The Dodgers would be a fantastic get for Cuban as one of the most storied franchises in sports. The investor currently owns the Dallas Mavericks, which won the NBA championship last season.
Read more McCourt coverage from Eye on Baseball.
For more baseball news, rumors and analysis, follow @EyeonBaseball on Twitter or subscribe to the RSS feed.