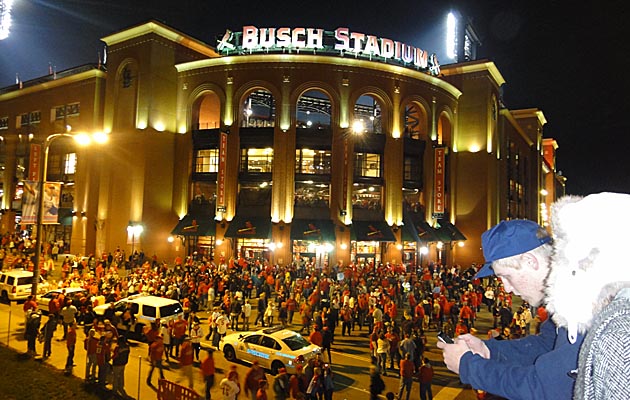 By Matt Snyder
ST. LOUIS -- As one would expect,
Cardinals
fans were a bit crazy after watching their beloved team win the World Series Friday night. Here are a few quick shots of the scene around Busch Stadium. Above is pretty self-explanatory. Below, you can see some fans thinking it's a good idea to climb all over the Stan Musial statue.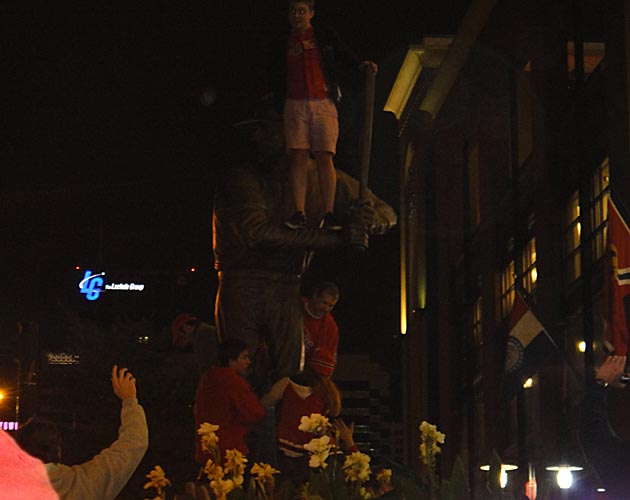 The entire gutter around the perimeter of Busch Stadium was broken beer bottles, some places even more heavily covered than this one.

Here's a video taken one floor above the street, about one hour after the game ended. It's nothing really Earth-shattering, just an idea of the crowd and the noise. I expect that there were plenty of arrests, but this wasn't an L.A. Lakers-level "celebration" by any stretch. Just tens of thousands of fans celebrating their favorite team winning a championship. Nothing wrong with that.
For more baseball news, rumors and analysis, follow @EyeOnBaseball on Twitter or subscribe to the RSS feed.