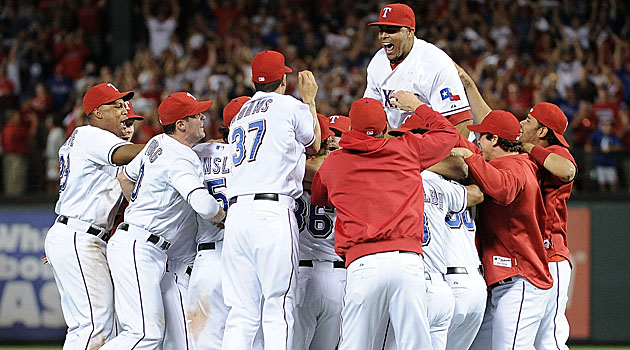 By Matt Snyder
The Texas
Rangers
have taken down the Detroit
Tigers
in the ALCS, four games to two. They have now advanced to the World Series for the second straight season after having never gone before. Let's take a look at the series that was, in pictures.
Click on any photo below to enlarge.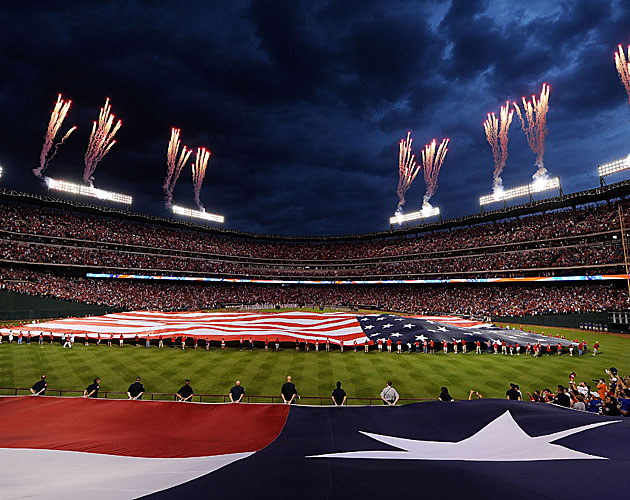 Beautiful pre-game festivities for Game 1 in Texas. (Getty Images)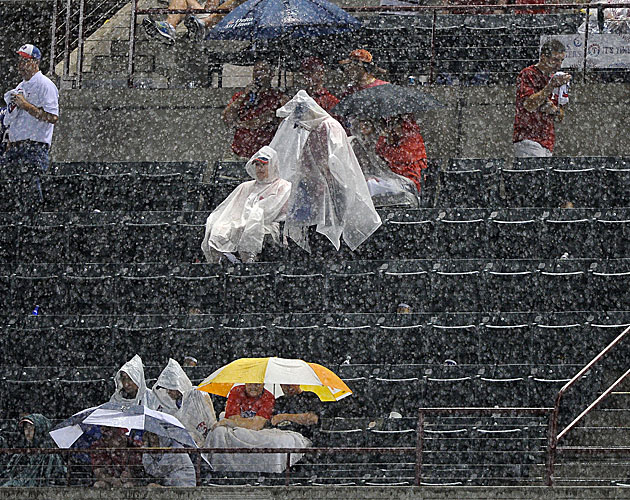 Game 1 had a few rain delays, which affected the work of both starting pitchers -- Verlander and C.J. Wilson. (Getty Images)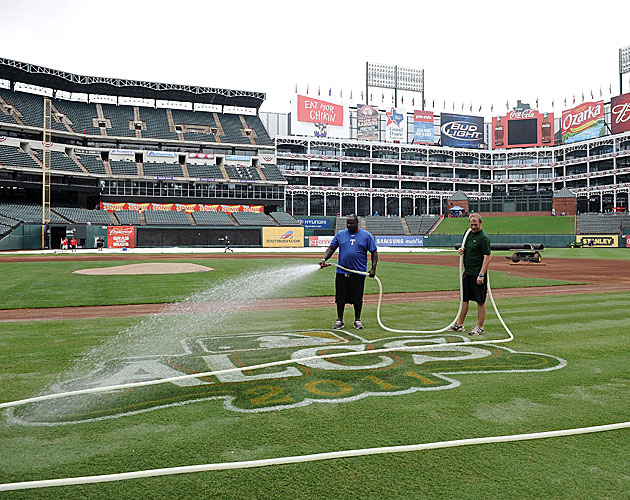 Game 2 was called well before the scheduled time due to expected inclement weather. Instead, it was sunny and the grounds crew even watered the field. (Getty Images)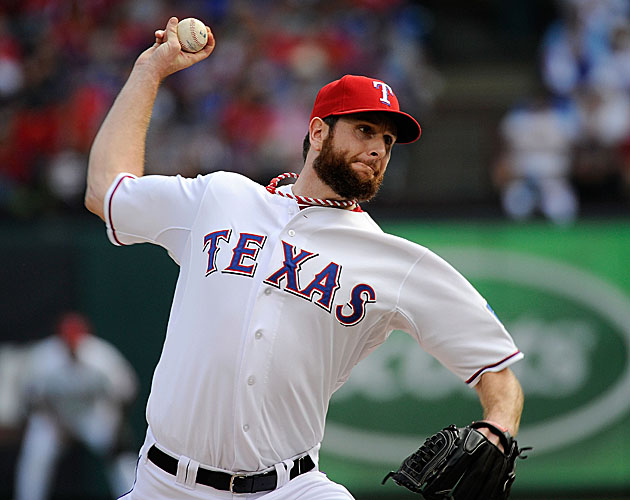 Scott Feldman's effort out of the Texas bullpen in Game 2 was paramount to the Rangers victory. (Getty Images)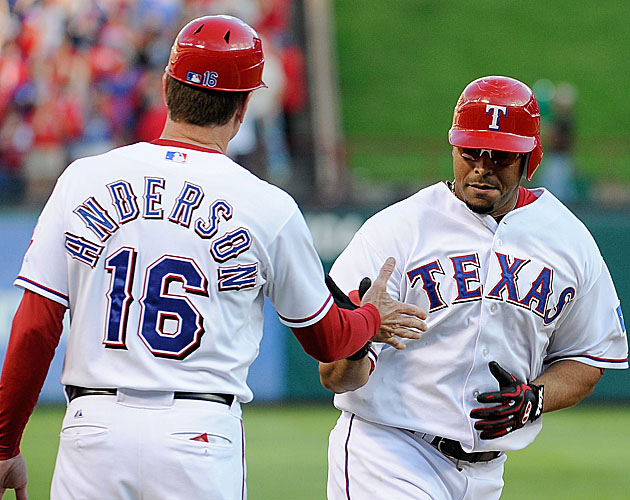 Wait, Nelson Cruz hit a home run? Really? (Getty Images)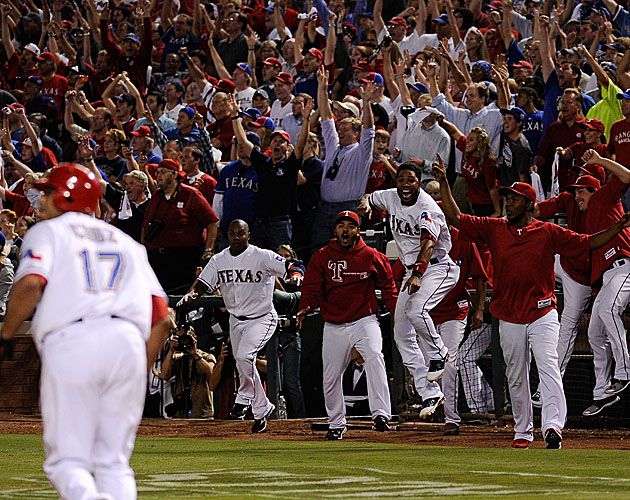 Priceless shot of the Rangers' dugout immediately after the crack of the bat on Nelson Cruz's Game 2 walk-off grand slam. (Getty Images)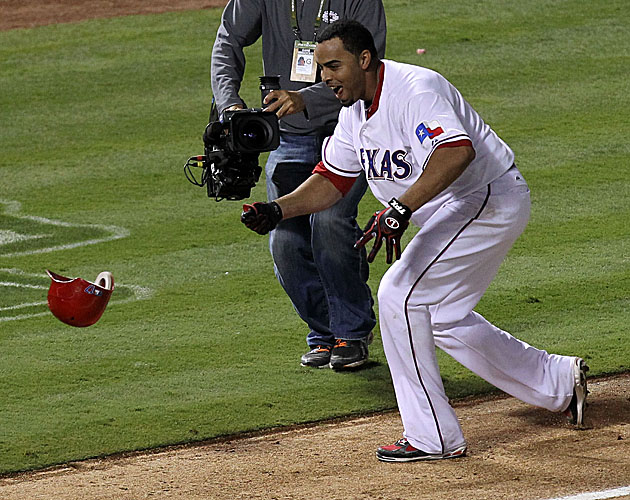 Cruz celebrates the big blow of the series as he approaches home plate. (Getty Images)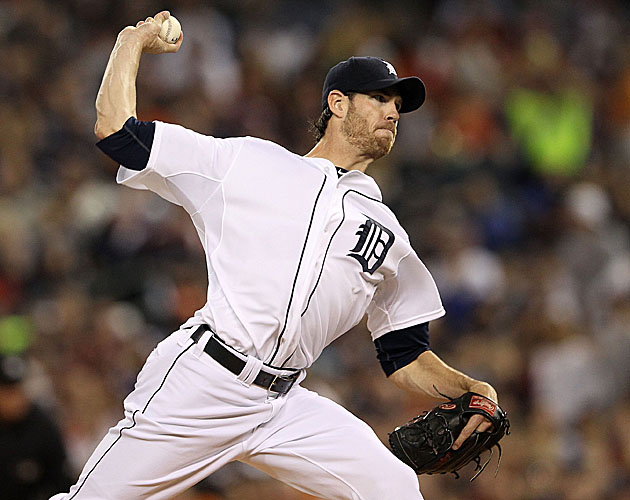 Doug Fister made sure this series wouldn't be a sweep with a huge effort in Game 3 for Detroit. (Getty Images)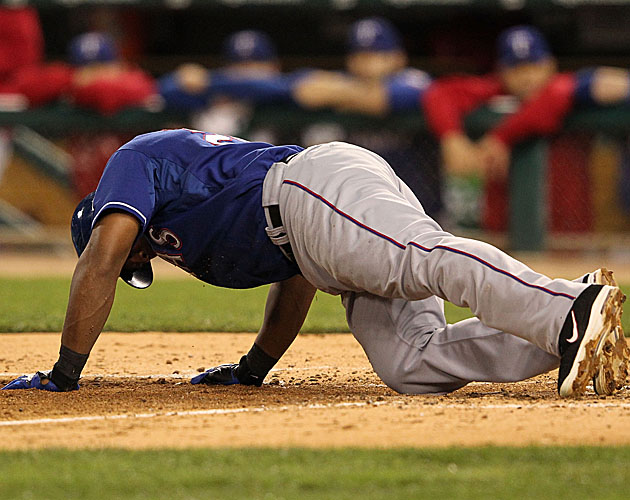 Game 3 was rough for Adrian Beltre, as he just couldn't quit fouling the ball off himself. (Getty Images)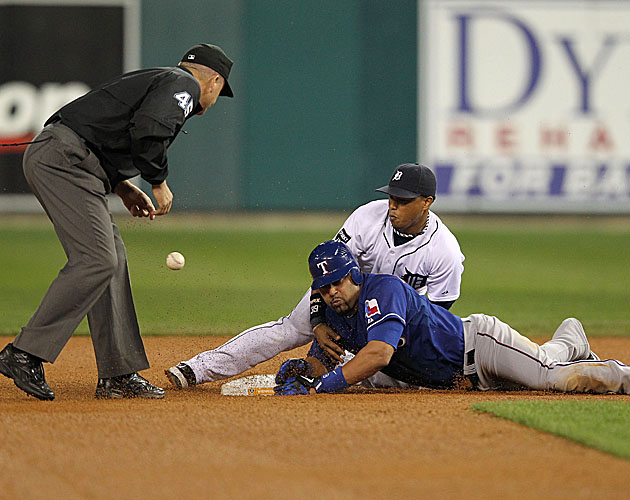 Close play, except the ball was jarred loose. (Getty Images)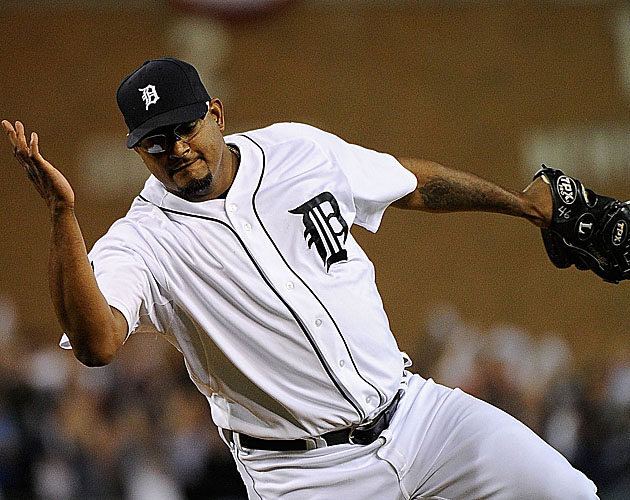 Jose Valverde's subdued reaction -- for him -- to closing down Game 3. (Getty Images)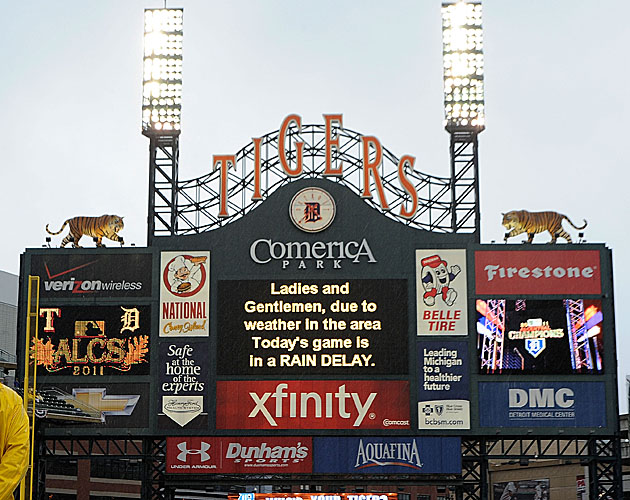 Yes, weather was a major player in this series. (Getty Images)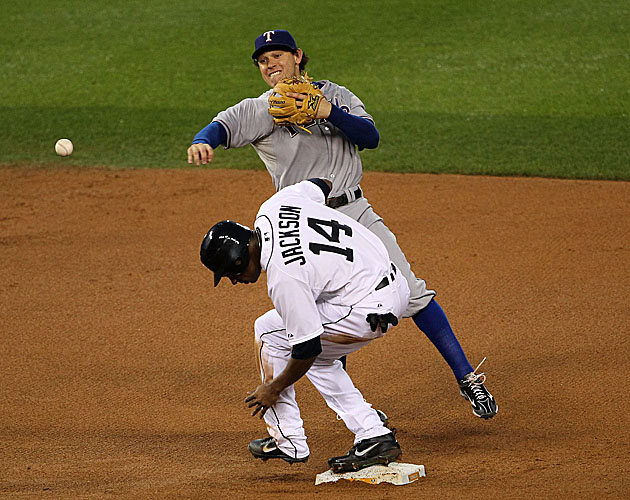 Believe it or not, this was a successful double-play turn by Ian Kinsler. (Getty Images)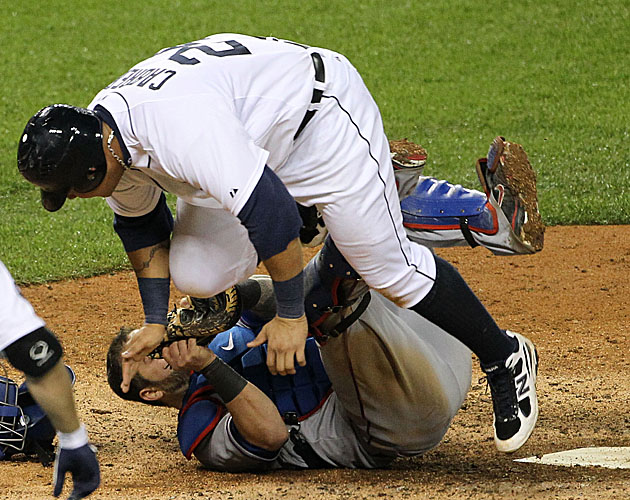 Miguel Cabrera was thrown out by a country mile at home, and the ensuing collision with Mike Napoli was one of the more awkward ones we'll ever see. (Getty Images)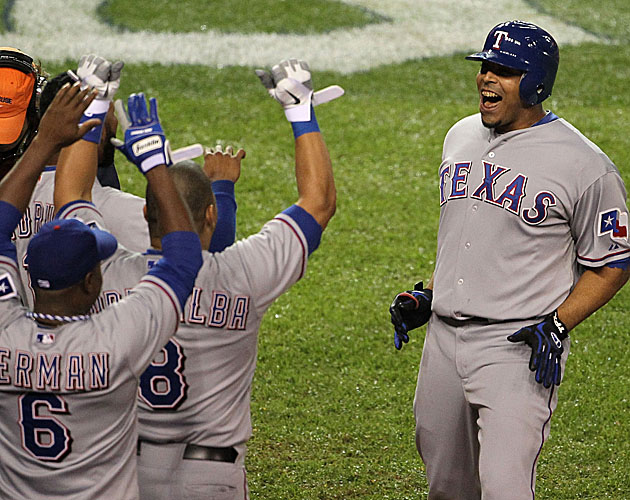 The biggest hit in Game 4? Why, a Nelson Cruz home run, of course. (Getty Images)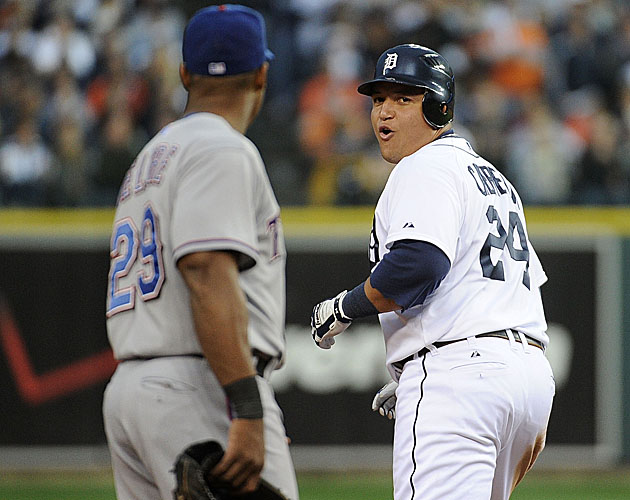 Miguel Cabrera and Adrian Beltre share a laugh after Cabrera's grounder hit third base and jumped over Beltre's head for a go-ahead RBI double in Game 5. (Getty Images)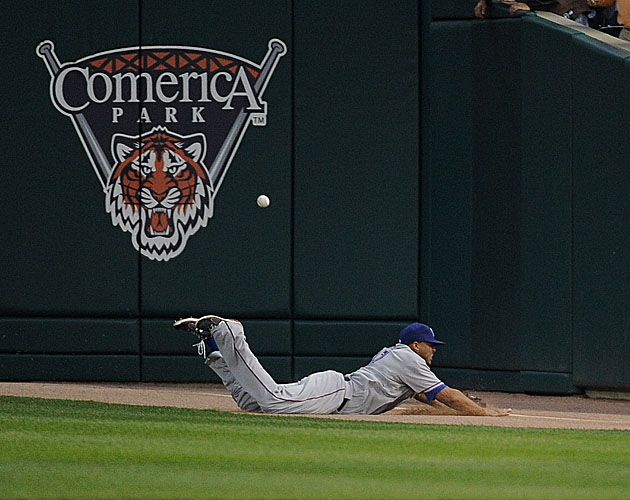 After Cabrera's double, Victor Martinez tripled as Cruz couldn't come up with a diving catch. (Getty Images)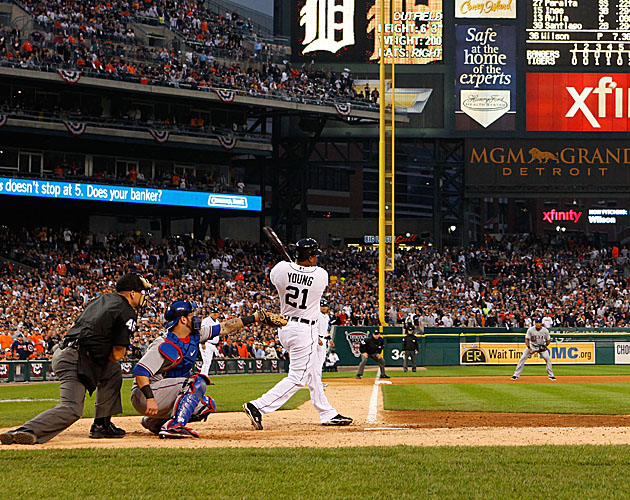 And then Delmon Young put the game out of reach with a two-run homer. Wanna find the ball? Look at the red ad in the scoreboard, specifically the letter "f." (Getty Images)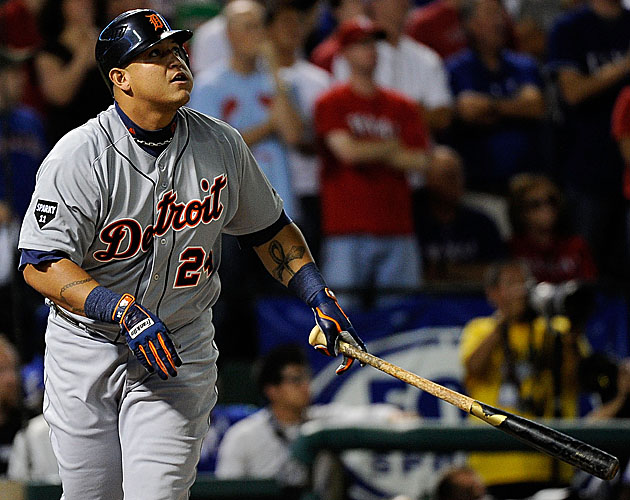 Cabrera's solo homer drew first blood for the Tigers in Game 6. (Getty Images)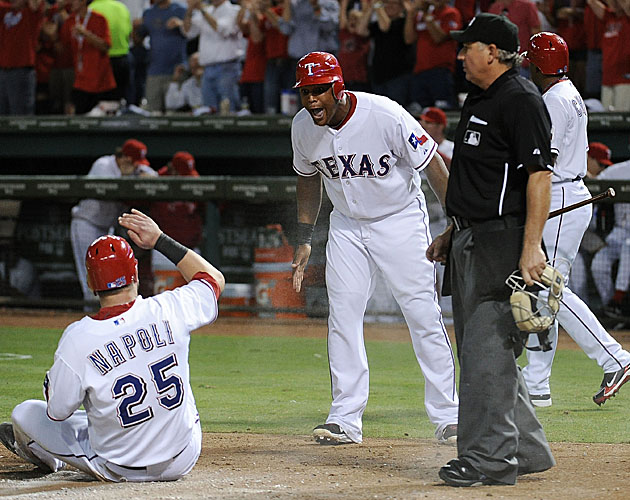 But the Rangers would go on to put nine runs on the board in the third inning alone to break the game wide open. (Getty Images)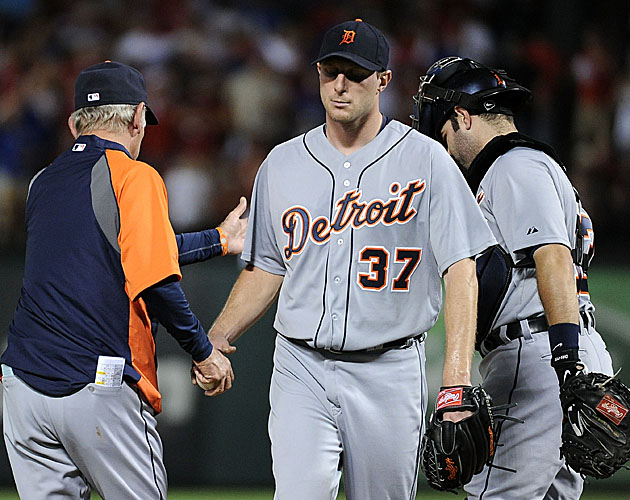 Max Scherzer had two good innings in Game 6 before falling apart in the third. (Getty Images)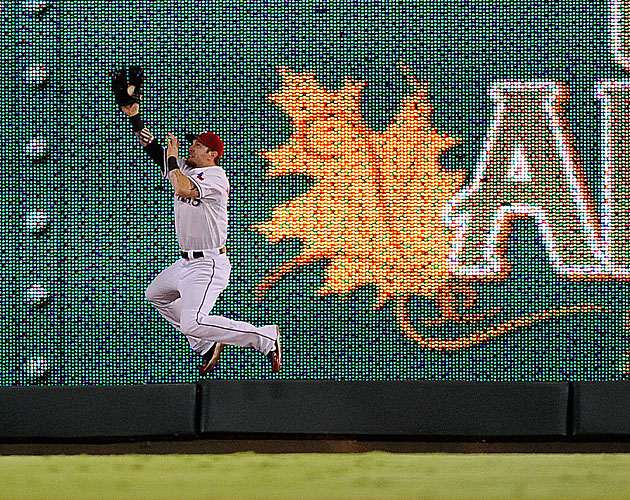 Josh Hamilton sacrifices his body in order to make a spectacular catch, ending the top of the fifth inning of Game 7. (Getty Images)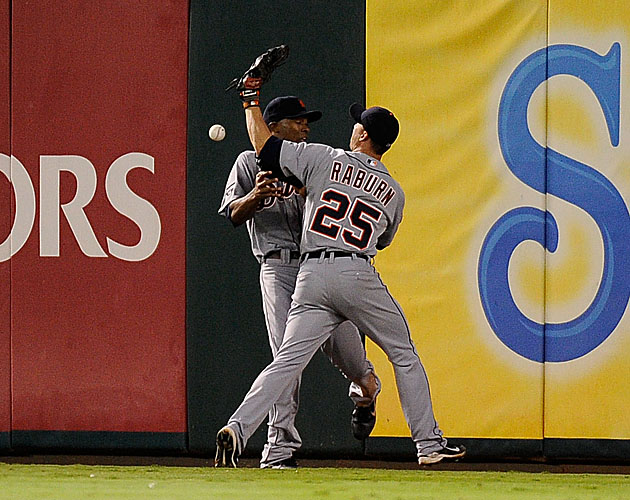 And then the first play of the bottom of the fifth showed the difference in the two ballclubs Saturday night. (Getty Images)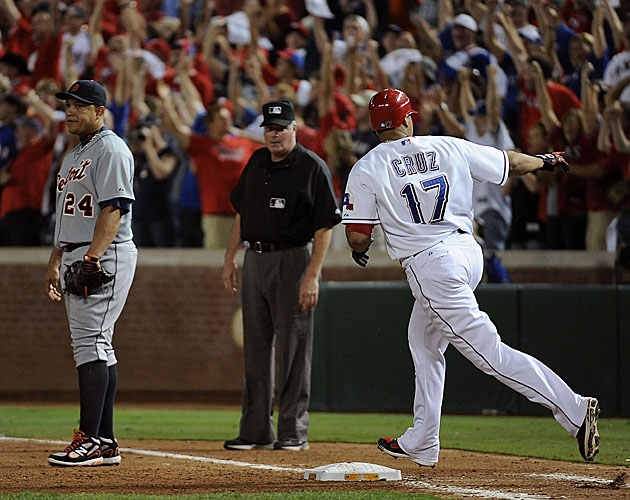 Really? Again? That's six home runs and 13 RBI in the series for Cruz. (Getty Images)
Up next for the Rangers: Either the
Cardinals
or
Brewers
in the World Series. Due to the American League's All-Star Game loss, the Rangers won't have home-field advantage, despite having a better regular-season record than St. Louis and being tied with Milwaukee. Of course, Rangers' ace C.J. Wilson was the losing pitcher in that All-Star Game by virtue of allowing a three-run home run to Milwaukee's
Prince Fielder
.
For more baseball news, rumors and analysis, follow @EyeOnBaseball on Twitter or subscribe to the RSS feed.