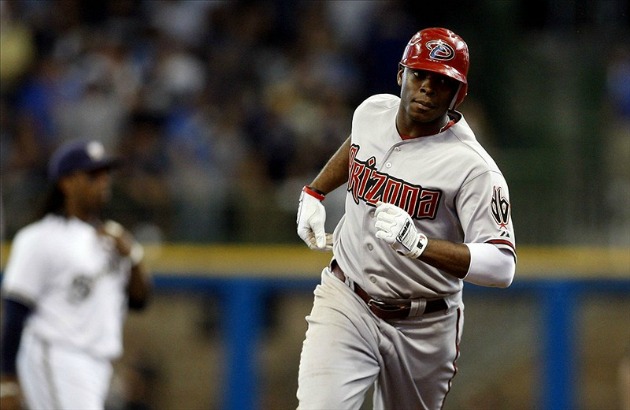 By C. Trent Rosecrans
The Brewers have the reputation as a big, lumbering slugging team -- and much of that probably comes from the image of Prince Fielder and his bombastic blasts. But Arizona has counted on the long ball more than Milwaukee in the National League division series -- at least so far.
After Justin Upton's solo shot in the top of the third of Game 5 off of Yovani Gallardo, the Diamondbacks have tagged Brewer pitchers for 10 homers in the series, with homers accounting for 17 of the team's 24 runs so far in the series.
All six of the Diamondbacks' runs at Miller Park have come on home runs.
Milwaukee led the National League with 185 homers in the regular season, with Arizona's 172 homers the fourth-most in the league.
Friday's homer was Upton's second of the series, he also homered in Game 2. Five different Diamondbacks have homered in the series and of those five, all but Aaron Hill have more than one homer in the series. Chris Young has three -- including two in Game 3 -- with Paul Goldschmidt, Ryan Roberts and Upton all hitting two.
No Brewer, on the other hand, has hit more than one homer in the series, as Ryan Braun, Carlos Gomez, Corey Hart and Fielder have all homered.
Follow the action live on CBSSports.com's GameTracker
For more baseball news, rumors and analysis, follow @eyeonbaseball on Twitter or subscribe to the RSS feed.