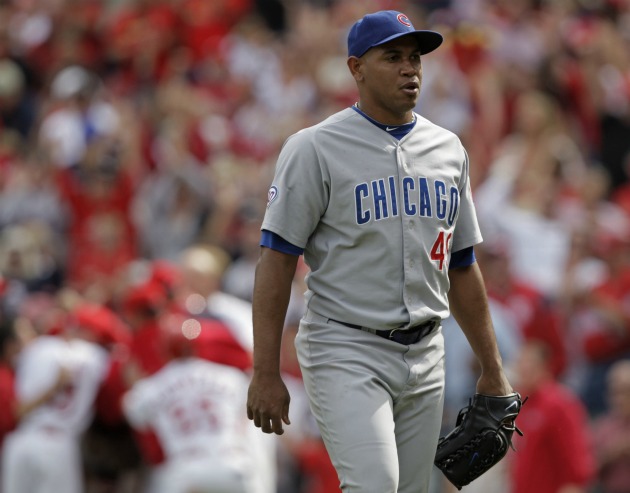 By C. Trent Rosecrans
Cubs closer Carlos Marmol hand-delivered an extension of the of the Cardinals' wild card hopes, giving St. Louis a 2-1 victory over the Cubs. Marmol walked three straight batters to force in the tying run and then allowed the winning run on a walk-off wild pitch. St. Louis' gift victory plus a Braves' loss in Washington cut the Braves' lead in the wild card race to two games with four left to play for both teams.
If the Cardinals win the rest of their four remaining games, the Braves would need to win two of their remaining four to force a playoff, but three wins would give them the wild card.
So, let's take a look at exactly where we stand:
Atlanta Braves
89-69
Remaining schedule: 1 @ WAS, 3 v. PHI
Coolstandings.com expectancy of wild card: 83.9 percent
St. Louis Cardinals
87-71, 2 GB
Remaining schedule: 1 v. CHC, 3 @ HOU
Coolstandings.com expectancy of wild card: 16.1 percent
The Giants were eliminated from playoff contention with their 15-2 loss to the Diamondbacks.
For more baseball news, rumors and analysis, follow @eyeonbaseball on Twitter or subscribe to the RSS feed.