By Evan Brunell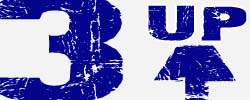 Matt Moore, Rays:
A month ago, Matt Moore wasn't even in the majors. Thursday, he stopped a potential
Yankees
sweep by punching out 11 pinstripers in five innings, allowing just four hits and showing the world just why he's a top prospect and why the Rays aren't going anywhere any time soon. In his first start, Moore set a record for strikeouts in a debut, with teammate
Wade Davis
punching out nine in 2009.
Jemile Weeks, Athletics:
It was a beautiful day for Weeks, who rapped out a 3-for-3 night while slugging -- used in the weakest terms possible -- his first home run of the year. Weeks isn't known for power, but is hitting .303 with 21 stolen bases on the season. Weeks has been pretty bad defensively and earned
Eye on Baseball's tin glove
award but has sewn up a starting spot next season.
Kevin Kouzmanoff, Rockies:
When the Rockies picked up Kouzmanoff at the trade deadline, there was a bit of a muted rumbling as people wondered if the failed third baseman could succeed in Colorado. You see, Kouzmanoff had a few solid years in San Diego, flashing power and solid defense. However, he played in a pitcher's park, and Oakland was no better when he was dealt in 2010. Despite hitting 23 homers in 2008, Kouz has sank to .218/.277/.317 this year before Thursday's game where he bashed a homer and collected three hits. It's a blip on the screen for Kouzmanoff, who has failed to impress in Colorado and now looks like he might be washing out entirely.
---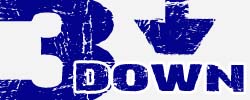 Jason Motte, Cardinals:
Jason Motte prevented the Cardinals from pulling to one game behind the
Braves
for the NL wild card. OK, it wasn't just Motte, but boy. He walked three of five batters, starting the ninth with a 6-2 edge. After three walks plus an error, a run had scored and then Mark Rzepcynski and
Fernando Salas
gave up back-to-back hits to tie the game up. An intentional walk and merciful strikeout later,
Willie Harris
delivered the capping blow with a two-run single. Motte is considered the favorite to close for the Cards next year but isn't helping his cause lately.
Phil Humber, White Sox:
Humber was one of the first-half season surprises, but the second half has been about injuries and regression. Humber was torched for seven runs in six innings against the
Indians
and has now allowed four-plus runs in seven of his last nine starts. His ERA is still good at 3.86, but the White Sox would do well to only consider him a No. 4 starter.
Bartolo Colon, Yankees:
Colon and his newfound arm got bombed by the Rays, giving up seven runs (five earned) in three innings. Colon also gave up seven hits and walked one while striking out just one, and those are numbers that a Yankee fan won't care to see because not only dd Colon have a bad start, he deserved every part of it by giving up eight baserunners even as the Yankees wondered what the brown things on their hands were for, committing four errors in the game. At this point, does Colon even make a start in October?
For more baseball news, rumors and analysis, follow @EyeonBaseball on Twitter or subscribe to the RSS feed.