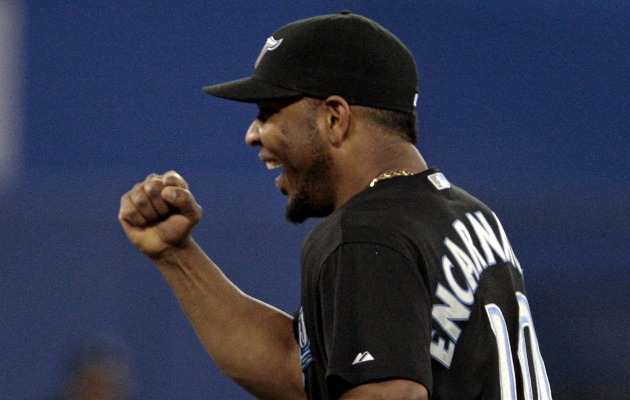 By Evan Brunell

Matt Moore
put forth a dazzling performance and the
Rays
got off to a hot start by racking up a 13-0 lead. While the bullpen would go on to give up eight runs, it was still game over from early on. The performance by Moore should put him in great position next season to open the year in the rotation, and the Rays will certainly shuffle things around to get the talented lefty in the rotation. With the victory, Tampa edged closer to an idling Boston, making up half a game. The Rays are now two games behind with six games to play.
The
Red Sox
's day off was much needed after the team dropped three of four to the
Orioles
, staggering to a 5-16 record in September. Boston draws the
Yankees
next. New York has already clinched the AL East and will certainly not be treating the games against Boston as must-wins, but they'll still bring their team to bear and try to stun the Red Sox into missing the playoffs. Interestingly enough, the off day by Boston actually improved the Red Sox's chances of winning, with even the Rays victory dropping their likelihood of the wild card 0.6 percent. That's because the amount of games left matter.
Can't forget about the
Angels
either, who had a 3-1 lead against Toronto until the seventh, when the Jays pushed across two runs. In the 12th,
Edwin Encarnacion
delivered a walkoff hope run to drop L.A. three games behind Boston. With three games coming up against Oakland before finishing the year with Texas, the Angels need to show up in these next few games to keep their hopes alive.
Boston Red Sox

88-68
Remaining schedule: 3 @ NYY, 3 @ BAL
Coolstandings.com expectancy of wild card: 85.5 percent

Tampa Bay Rays

86-70, 2 GB
Remaining schedule: 3 v. TOR, 3 v. NYY
Coolstandings.com expectancy of wild card: 7.4 percent

Los Angeles Angels

85-71, 3 GB
Remaining schedule: 3 v. OAK, 3 v. TEX
Coolstandings.com expectancy of wild card: 6.2 percent
For more baseball news, rumors and analysis, follow @EyeonBaseball on Twitter or subscribe to the RSS feed.