It's that time of year again -- rookie hazing time. Every year in the last month of the season, teams all around baseball remove their rookies' clothes from their lockers during a get-away day game and replace them with some sort of humiliating costume.
While the Nationals were original -- giving everyone a Smurf costume and Stephen Strasburg as Papa Smurf -- other teams go by the old standby, making the rookies dress up like girls (get it, being a girl is bad and funny!). Among the totally cliched are the Angels, who had 20-year-old Mike Trout dress up like Lady Gaga.
And, because this is all about the visual, Halos Heaven poster Pattimelt has a series of photost. Then there's LA Angles Insider.com also has a full gallery available on their Facebook page, including this full-body shot if you're into that sort of thing: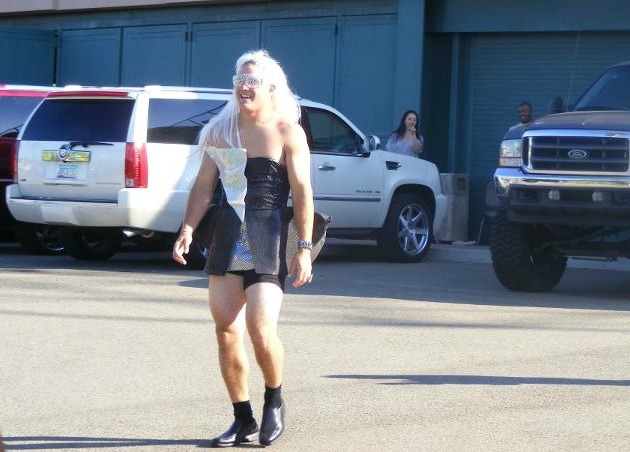 For more baseball news, rumors and analysis, follow @eyeonbaseball on Twitter or subscribe to the RSS feed.