By C. Trent Rosecrans
If you missed Ryan Braun's stumble around third in Wednesday night's loss to the Cardinals, make sure you check it out. I'll wait.


Well, there was no chance his teammates were going to let that go without comment, and MLB.com's Jordan Schelling shared these photos on Twitter.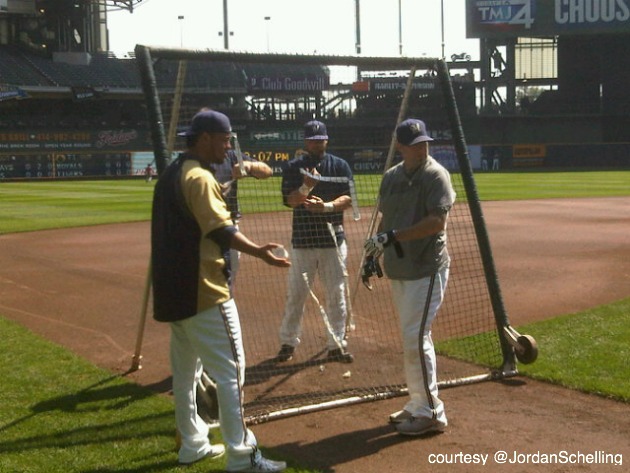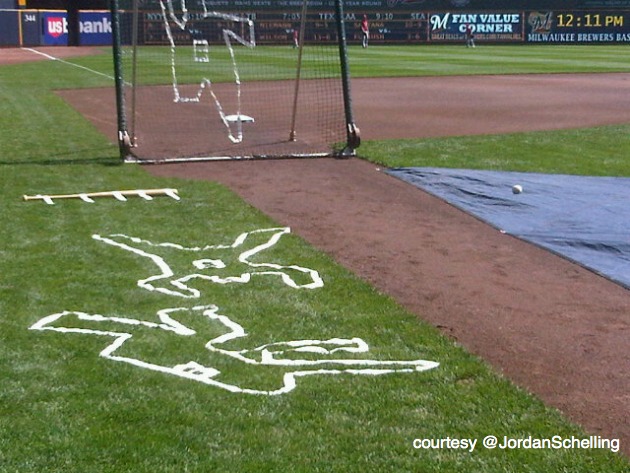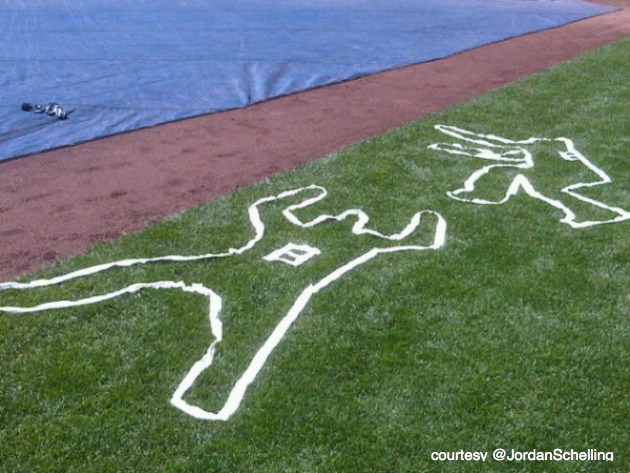 The tape outlines have been done before, but I love the detail of these with the number -- and the three distinct phases of Braun's stumble around the bases, plus the innovation of using the screen to depict the stumbling part of Braun's fall.

The culprits were pitchers Yovani Gallardo and Shaun Marcum along with bullpen catcher Marcus Hanel, according to the Milwaukee Journal Sentinel.

Braun told the newspaper he was able to laugh about the incident, even more so a day later.
"The further I get away from it, the funnier it becomes," he said. "There's nothing you can do about it. There's no reason not to laugh about it. You can't go back and change anything.
"I think if I had been able to get up after the first time I fell, I still would have made it. I had it easy.
"I think I tried to increase my stride. I saw (third base coach) Eddie (Sedar) sending me and I got excited and tried to run faster than I needed to and lost my form. My stride got too long. I felt it coming. Not much you can do at that point."
For more baseball news, rumors and analysis, follow @eyeonbaseball on Twitter or subscribe to the RSS feed.