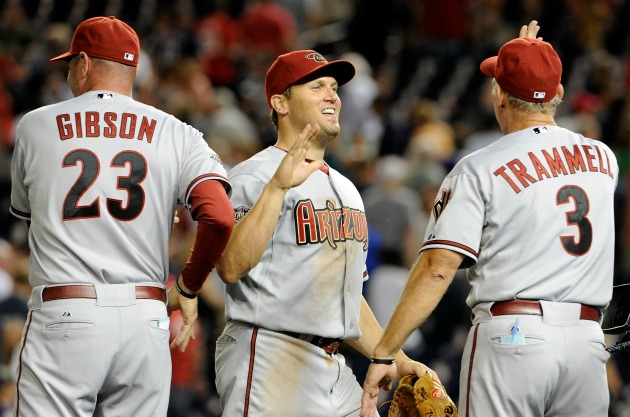 By C. Trent Rosecrans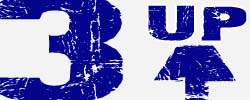 Sean Burroughs, Diamondbacks: Burroughs' first home run since April 30, 2005, accounted for the only two runs of Tuesday's 2-0 victory over the Nationals, snapping Arizona's six-game losing streak. Ian Kennedy pitched seven shutout innings, but it was Burroughs' shot with one on and one out in the seventh off of Jordan Zimmermann that was the story of the game. Burroughs, 30, hadn't been in the big leagues since 2006 before being called up earlier this year after a disappointing start to his career. Before signing with the Diamondbacks this past offseason, he was battling substance abuse.
Shin-Soo Choo, Indians: Choo celebrated the birth of his third child Monday and then had a big day Tuesday, going 4 for 8 in a doubleheader against the Mariners, including a walk-off three-run homer in the first game that delivered the Indians a 7-5 victory and snapped a four-game losing streak for Cleveland. The Indians lost the second game, but Choo added another homer, as well as a triple in the nightcap. Choo finished the day with five RBI and even hit a double during Tuesday's earthquake. Indians manager Manny Acta called Choo earlier on Tuesday to make sure his outfielder was available to play -- luckily for the Indians, he was available.
Yonder Alonso, Reds: Dusty Baker gave Joey Votto a rare day off Tuesday, letting the rookie Alonso get the start in South Florida, where he grew up and played college ball at Miami. Not only did Alonso homer on the first pitch he saw on the night, but he also broke a tie with a two-out, two-run double in the ninth inning in front of his friends and family for a 8-6 Reds victory.
---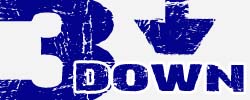 Brandon Morrow, Blue Jays: The Blue Jays' right-hander has some of the best stuff in the big leagues, but the 27-year-old has never found any kind of consistency. In his last start before Tuesday, Morrow struck out a dozen Mariners in six innings. Tuesday he gave up nearly that many hits in just 4 2/3 innings against the Royals. Kansas City had two doubles, a triple and two home runs among their 11 hits in the 25 batters Morrow faced in a 6-4 Toronto loss.
Kyle Lohse, Cardinals: Coming into the game, Lohse had allowed just three earned runs over his last 13 1/3 innings -- he gave up that many before he retired a batter on Tuesday on a three-run homer by Matt Kemp. Lohse allowed four more runs in the second inning and then a solo homer to Rod Barajas in the fourth inning. Lohse was lifted after three innings in St. Louis' 13-2 loss to the Dodgers.
White Sox: Sloppy play all around hurt Chicago in a 5-4 loss to the Angels, starting with two first-inning errors and then a mental mistake in the ninth. Peter Bourjos reached in the first inning on a throwing error by Alexei Ramirez and then scored on a fielding error by Juan Pierre in the same inning. In the seventh inning, catcher Tyler Flowers avoided a double play by taking off before Brent Morel's grounder, but got greedy by trying to advance to third where he was thrown out by first baseman Mark Trumbo to end the inning. Then in the ninth, second baseman Gordon Beckham failed to cover second on Alberto Callaspo's single, allowing Callaspo to advance to second base, taking away the double play. After an intentional walk to Maircer Izturis, Bourjos singled in the game-ending run.
For more baseball news, rumors and analysis, follow @cbssportsmlb on Twitter or subscribe to the RSS feed.