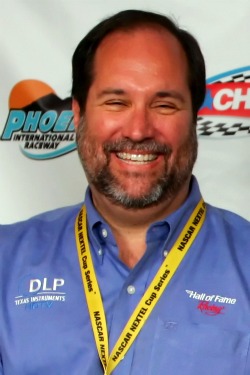 By Evan Brunell

The
Padres
intend to raise team payroll starting next season and eventually reaching $70 million over the next five years, CEO Jeff Moorad told the
San Diego Union-Tribune
.
The payroll next year "will start with a five," Moorad said, which would represent a minimum of a $6 million jump, as the team's payroll will end the year in the $45 million range. San Diego's television contract is expiring after the year, which will allow the team to negotiate a higher price for the next broadcast deal, which "will set the tone for the Padres payroll over the next five years," Moorad added.
"Our long-term goal is to operate at $70 million," Moorad continued. "When we get there, we'll be properly balanced."
Moorad cautioned, however, that the Padres would not be heavy players in the free agent market, as the team needs to rely on building from within. Fangraphs' Joe Pawlikowski took a look at the finances of San Diego, in which only two players have guaranteed contracts next year: Orlando Hudson and Jason Bartlett, for a total guarantee of $11 million. Aaron Harang, Brad Hawpe and Chad Qualls all have team options. If they are all declined -- only Harang's might be exercised -- that raises payroll to $13.55 million. Then, the Pads need to take care of their arbitration-eligible players, and Pawlikowski liberally estimates an additional $16 million being spent, bringing the total to $29.55 million.
That leaves about $20 million left to spend. Even if you set aside a couple million for league-minimum salaries for players who start the year with the team or are added as the year goes on, that still leaves plenty of room to play with and opens the door for a Heath Bell extension. The closer has indicated he wants to stay in San Diego and would even accept arbitration over signing a long-term deal with another team (we'll see about that), so both sides should be able to come to an accord. Even if an extension is signed, that would leave roughly $10 million to go hunting on the free agent market, and the right moves could land the Padres back in a postseason race.
"We're going to run an efficient business on and off the field. The team is going to be homegrown. I'm consistent. We're not going to be shifting our priorities from year. The plan won't change," Moorad said. "This is a building year, not a rebuilding year. A lot of pieces have been added to the foundation."
What other pieces could also be added? Well, it's doubtful that any free-agent hitter of significance would choose to come to San Diego. Both the Padres and Athletics have cavernous parks that are far from friendly to hitters, but the Padres can shop for any bargains that fall in their lap if interest in a player is lukewarm. The biggest area of need on offense would seem to be the outfield, of which there will be no shortage of candidates to choose from.
More likely, San Diego will attempt to upgrade its rotation and bullpen. It won't be players for the elite free agents, like C.J. Wilson, but a middle-tier starter would make sense. Unlike hitters, pitchers would be eager to pitch in San Diego as it would raise their value. Potential candidates include Jeff Francis and Edwin Jackson most notably. Even if that's not a big splash, so much of the team is young -- which is contributing to its last place, 51-66 record -- that normal development will improve the club.
Moorad also took care to explain that ownership won't be profiting from the team, and that payroll will mirror how much money San Diego can afford to spend.
"The goal every year is to break even," said Moorad. "No profit, no loss. There is a budget every year. That budget will not have a loss. At the same time, no one in the ownership group will be taking any profit out of the club.
"As revenues increase, profits will flow back into the club and ballpark improvements. We will operate at break-even every year. If we create more revenue, we will spend more.
"There is nothing to hide here. It's a solid corporate business model. The plan is so simple it confuses people."
For more baseball news, rumors and analysis, follow @EyeonBaseball on Twitter or subscribe to the RSS feed.