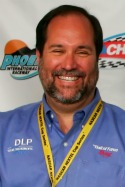 By C. Trent Rosecrans
The Padres will increase their payroll in 2012, if only modestly, and hope to find a "resting place" over the next five seasons around $70 million, Padres CEO Jeff Moorad told Bill Center of the San Diego Union-Tribune.
Moorad, whose team will have a final payroll around $45 million this season, said next year's payroll "will start with a five."
The Padres have already committed $10.75 million to shortstop Jason Bartlett and second baseman Orlando Hudson, a raise of nearly $3 million, combined. The team also has a $5 million option on pitcher Aaron Harang, who made $3.5 million this season. They also owe Brad Hawpe a $1 million buyout and could have as many as 10 arbitration-eligible players.
And then there's Heath Bell, who is a free agent after the season and although he's expressed a desire to remain in San Diego and entertain a "hometown discount," he'd still likely be in line for a raise from the $7.5 million he made this season.
With all of that in consideration, it's unlikely the Padres will be a big player in free agency this winter. That's hardly unexpected, though.
"The team is going to be homegrown," Moorad said. "I'm consistent. We're not going to be shifting our priorities from year-to-year. The plan won't change."
The team's local TV contract expires after the season and Moorad hinted that the team has another broadcast deal in place that would help .
For more baseball news, rumors and analysis, follow @eyeonbaseball on Twitter or subscribe to the RSS feed.