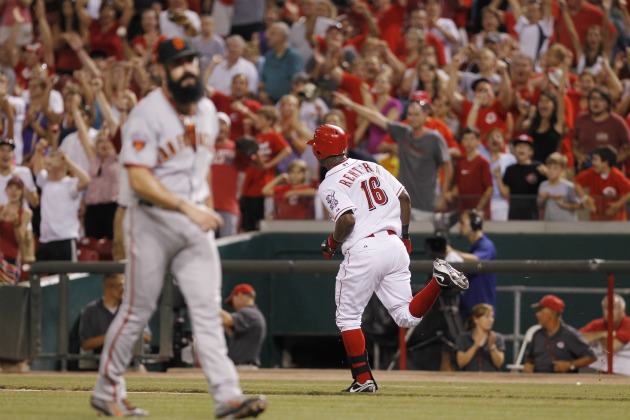 By C. Trent Rosecrans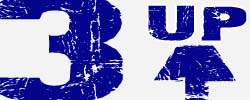 Edgar Renteria, Reds: The reigning World Series MVP stuck it to his old team with an RBI single in the 13th inning, ending Cincinnati's four-game losing skid. Renteria hasn't been very good this year -- hitting .238/.305/.298 -- but he came up big against Giants closer Brian Wilson, lining a single down the right-field line to score Jay Bruce from second for a 4-3 Reds win. It was his second walk-off RBI of the year in extras and he's now 5 for 9 in extra innings. A little extra praise here for Reds reliever Jose Arredondo, who not only picked up the victory, but also singled off Wilson in his first big-league plate appearance after the Reds had run out of position players.
Jeremy Guthrie, Orioles: With several teams scouting Baltimore's right-hander, the 32-year-old impressed, holding the Yankees to just four hits and one run in seven innings. The Cardinals, Tigers, Brewers, Rangers and Red Sox have all expressed interest in Guthrie, who lowered his ERA from 4.33 to 4.18 and improved his record to 5-14.
A.J. Pierzynski, White Sox: In a washing machine, the red socks will overpower the white ones -- but recently it's been the other way around on the baseball field. Pierzynski's two-run homer in the seventh inning led to Chicago's seventh straight victory over Boston and its 14th win in the last 16 battles of the Sox. Both teams managed just three hits, but Pierzynski made his lone hit count, homering off of Tim Wakefield to break a 1-1 tie in the seventh to deny Wakefield his 200th career victory.
---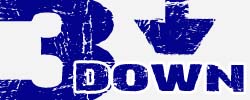 Hitting streaks: Florida's Emilio Bonifacio and Boston's Dustin Pedroia both went 0 for 4 on Friday, ending a 26-game hitting streak for Bonifacio and a 25-game hitting streak for Pedroia. Both of their teams also lost while managing just three hits -- the Marlins 5-0 in Atlanta and the Red Sox 3-1 to the White Sox.
Charlie Morton, Pirates: Much has been made of the similarities between Morton and Roy Halladay -- their motions do look awfully similar. But on Friday, the results couldn't be more different. Morton allowed eight runs on nine hits in four innings, while Halladay allowed just a single hit over seven innings in Philadelphia's 10-3 victory over the Pirates.
Carlos Carrasco, Indians: After giving up his third homer of the game -- a fourth-inning grand slam by Melky Cabrera (that Cabrera admired for way too long) -- the Indians right-hander threw at the head of Royals DH Billy Butler, who had homered in the first. Carrasco was immediately ejected by home plate umpire Scott Barry. Butler was restrained by Indians catcher Lou Marson and both dugouts and benches cleared. Not to be outdone, Carrasco yelled back at Royals players as he exited the field. Carrasco took his ninth loss of the season and allowed seven runs on seven hits in 3 1/3 innings. Butler added his second homer later in the game.
For more baseball news, rumors and analysis, follow @cbssportsmlb on Twitter or subscribe to the RSS feed.