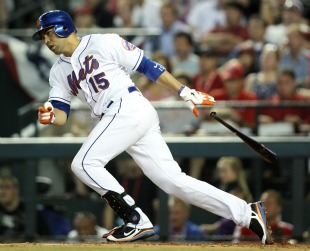 By C. Trent Rosecrans
The willingness to spend money isn't just important to the buyers at trade deadline time -- a loose pocketbook can also help sellers.
It could really help the Mets, who have outfielder Carlos Beltran available to interested parties. And because the Mets are willing to pay the remainder of his $18.5 million contract this season, the team can ask for more talent in return.
"From what I gather, they are asking a lot for him because they are willing to pick up all of his salary," a source told ESPNNewYork.com's Adam Rubin.
Beltran would be due nearly $6 million on July 31, but if the team takes on that money, they can possibly get a top-tier prospect in return, something they didn't get for closer Francisco Rodriguez in last week's trade with the Brewers.
Beltran will be a rental, but if the rent is cheap, more teams may be interested. Among those teams would be the Diamondbacks, Pirates, Red Sox, Phillies, Braves and Angels.
Some teams, however, would rather give up money than prospects. Andrew Baggarley of the San Jose Mercury News writes that the Giants would rather pay in dollars instead of players. The Tigers would also prefer to pay cash, Joel Sherman of the New York Post writes, as would the Indians, CBSSports.com senior writer Danny Knobler notes.
Sports Illustrated's Jon Heyman reports the Mets don't expect Beltran to pass through waivers in August, so if he's going to be traded, it'll be this month. The Mets are 8.5 games behind the Braves in the National League East, but don't have any games against either the Braves or Phillies before July 31.
For more baseball news, rumors and analysis, follow @cbssportsmlb on Twitter or subscribe to the RSS feed.