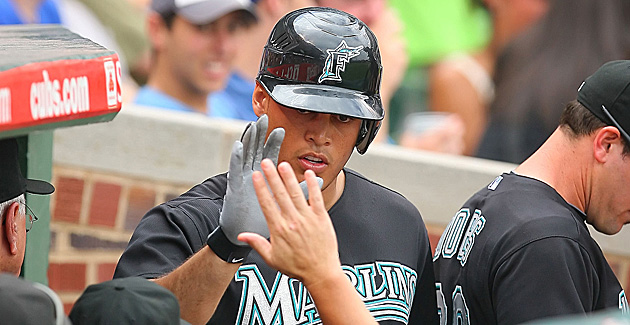 By Matt Snyder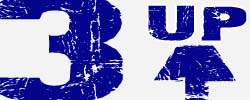 Mike Stanton, Hanley Ramirez, rest of Marlins.
The Marlins dominated the
Cubs
from start to finish Saturday, pounding out 14 hits and 13 runs. Seven of those hits were of the extra-base variety, too, so it was quite the show. Two players in particular stood out, though. Mike Stanton clubbed a pair of homers, giving him 20 on the season and putting the league lead in his sights. Hanley Ramirez doubled three times, scored three times and drove in two. Since new manager Jack McKeon moved Ramirez to the cleanup spot in the lineup (89 plate appearances), he's hit .371/.449/.603 with six doubles, four homers, 23 RBI and 17 runs. And the Marlins have won seven of eight.
Alfredo Simon, Orioles.
This is amazing:
Courtesy of MASNSports.com
, the Orioles had only had one starting pitcher work at least seven innings in the past 29 games. In that stretch, the starters had a 7.71 ERA, and the Orioles were 6-23 in those games. They won Saturday evening, and not coincidentally it was because they got a quality start. Simon did better than the textbook definition of quality start. He went seven innings and allowed two earned runs. It was only his second start since 2009 and fifth of his career.
Edwin Jackson, White Sox.
As bad as the White Sox have been, they're now only four games out of first place (the two Central divisions are pretty terrible, aren't they?). The move forward Saturday came courtesy of an Edwin Jackson shutout. Jackson scattered nine hits and threw a complete game for the first time in a White Sox uniform. His last complete game was his 149-pitch no-hitter as a member of the
Diamondbacks
on June 25, 2010.
---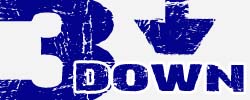 Reds' gaffes.
The Reds could have won Saturday night to move within two games of first place in the NL Central, but three mistakes were far too costly to overcome. In the fourth inning,
Chris Heisey
ran into the third out at third base, when he essentially had no chance of making third. That meant instead of turning the lineup over, pitcher
Bronson Arroyo
had to lead off next inning. In that next inning,
Drew Stubbs
was doubled off second base on an
Edgar Renteria
flyout to end the inning. But those errors paled in comparison to Arroyo's two-out throwing error on a
Jon Jay
bunt. It extended the inning with two men on base, and
Albert Pujols
coming to the plate. Pujols hit a three-run home run and the
Cardinals
won 4-1.
Cole Hamels, Phillies.
The
Mets
own the All-Star left-hander. Hamels came into the game Saturday 11-4 with a 2.32 ERA and 0.93 WHIP, but he had a 7.45 ERA and 1.66 WHIP in two starts this year against the Mets. Saturday was no different, as the Mets worked Hamels over. He only got through 4 1/3 innings, allowing eight hits, four walks and seven earned runs. This was a Mets' lineup missing
Jose Reyes
,
Carlos Beltran
,
David Wright
and
Ike Davis
.
Barry Zito, Giants.
So much for the return to All-Star form. Zito was 3-0 with a 1.29 ERA since coming off the disabled list. Saturday night, he was facing off against arguably the worst offensive team in the majors and was torched. He lasted just 3 2/3 innings, giving up seven hits, four walks and eight earned runs. He gave up home runs to
Jesus Guzman
and
Orlando Hudson
. Basically, it was one of the worst outings imaginable. We'll give Zito the benefit of the doubt and say it could be a temporary setback, but I'm sure Giants fans are a bit worried.
For more baseball news, rumors and analysis, follow @cbssportsmlb on Twitter or subscribe to the RSS feed.