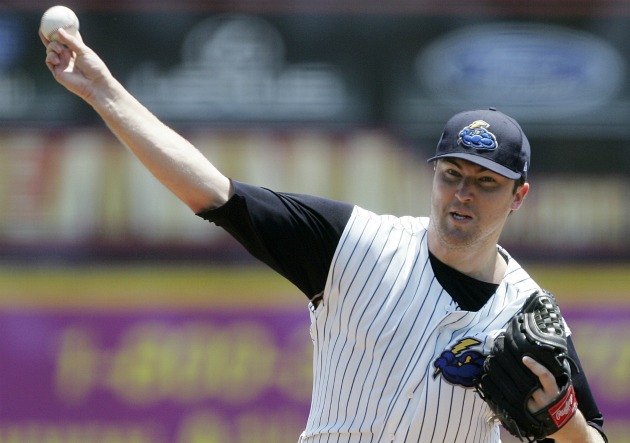 By C. Trent Rosecrans
Since when have the Yankees looked to the White Sox and Royals for inspiration?
While Chicago and Kansas City have toyed with a six-man pitching rotation, the Yankees are considering the same when Phil Hughes and Bartolo Colon return.
"We haven't figured that completely out," Yankees manager Joe Girardi told reporters, including Conor Orr of the Star-Ledger.
Hey Joe, count it out.
Ivan Nova is pitching well, but at 24, a quick trip to the Scranton branch of the Yankees wouldn't hurt him. He'll be back soon, because Colon and Garcia aren't going to last. Remember spring training when you weren't sure how you were going to fill out five spots of the rotation? You're not that far away from that.
The most important reason, though, is CC Sabathia. Why have your best pitcher, a workhorse who has shown no signs of tiring at the end of a season, pitch every six days instead of every fifth day? That robs you of several Sabathia starts. I'd understand it if he had an injury history or any other kind of history that might suggest he'd be better prepared for the playoffs with rest. But this is Sabathia, one of the biggest, baddest pitchers on the block. You want more CC, not less.
A six-man rotation may be a good idea when you have six mediocre pitchers with very little separating them or a bunch of fragile arms you want to save. You don't do it when you have a stud No. 1 starter. So while it's fine for the Royals or White Sox, you are the Yankees. You're different. Check out where those two teams are in the standings and look where you are. The only one to benefit from this move would be your opponents.
For more baseball news, rumors and analysis, follow @cbssportsmlb on Twitter or subscribe to the RSS feed.