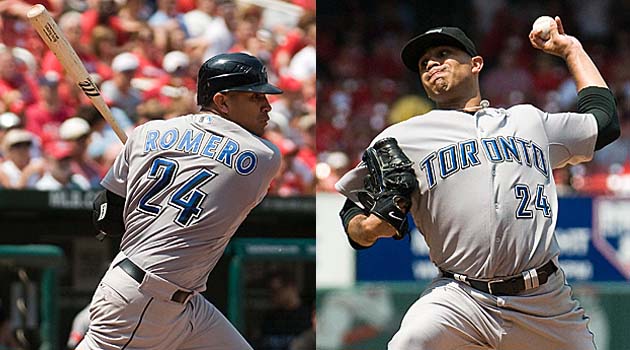 By Matt Snyder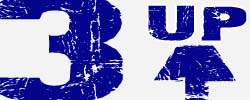 Ricky Romero, Blue Jays.
Romero entered Sunday with a 2.98 ERA, but a 6-7 record. Here's the number of runs scored in support of Romero in his seven losses: 2, 1, 0, 0, 3, 2, 0. Sunday, Romero took matters into his own hands on the mound and in the batter's box as a veritable one-man wrecking crew. Romero went the distance on the hill, throwing a four-hit shutout and striking out five. He also had a two-RBI single in the sixth.
Danny Espinosa, Nationals.
The Nationals didn't even record their first hit until the sixth inning, but Espinosa came through with the big blow in the seventh. The rookie second baseman hit a two-run homer of
Philip Humber
to give the Nats a 2-1 lead, and that ended up being the final score. Espinosa now has 14 home runs, 47 RBI and is possibly on his way to winning the NL Rookie of the Year, should things continue on this path. Meanwhile, the Nationals sent interim manager John McLaren out with a 2-1 record and have won 13 of 15 games.
Madison Bumgarner, Giants.
The youngster was huge last year down the stretch in propelling the Giants to the NL West title and ultimately World Series championship with an absolute gem in Game 4. This season, Bumgarner had scuffled prior to Sunday. He came in with a 3-9 record and 4.06 ERA. He hadn't gotten lots of run support, but had also been knocked around a bit. His last outing -- 1/3 inning, nine hits, eight earned runs -- was an unmitigated debacle. But Sunday night, in front of a nationwide audience, Bumgarner stepped up with a huge outing. He worked seven innings and allowed just six hits, one walk and one run. He struck out a career-high 11 batters in the Giants' 3-1 victory. With the win, they swept the
Indians
and are now up 1 1/2 games in the NL West. While we're here, let's note
Jeremy Affeldt
pitched two perfect innings for the Giants to close it out and struck out five. Quite a day for the Giants pitching staff.
---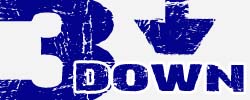 Jonny Venters, Braves.
It was a rough afternoon for the man who entered Sunday as arguably the best relief pitcher in baseball. Venters brought in a 0.56 ERA, 0.83 WHIP and 51 strikeouts in 48 1/3 innings. He'd only allowed 24 hits all season. Yet Sunday, in one of the best pitcher's parks in the majors against one of the weakest hitting teams in the majors, Venters couldn't finish the eighth inning. There were two infield singles and later an intentional walk that were out of Venters' control, but he walked the leadoff man and allowed back-to-back singles to
Orlando Hudson
and
Chase Headley
before being chased. Venters' final line showed 2/3 of an inning with four hits, four earned runs and two walks. He had only allowed three earned runs all season before the outing. This is likely only a blip on the radar, but it's still worthy of mention due to how big an outlier it appears to be.
Pirates defense.
We discussed the
Cardinals
' defensive woes Saturday night and now it's time to look at another team in the NL Central -- which, by the way, is easily the worst defensive division in baseball. Only the
Reds
are better than average and at least three of the division's six teams are dreadful in the field. Anyway, I slightly digress. In going for the sweep against the
Red Sox
, the Pirates kicked the ball around Sunday. They committed four errors, which led to three unearned runs allowed and a two-run loss. These are precisely the kind of games the new Pirates -- who are still above .500 and within four games in the NL Central -- are trying to eliminate from their arsenal.
Diamondbacks bullpen.
Starting pitcher
Joe Saunders
entered Sunday with a 4.35 ERA and 1.46 WHIP. He had a 4-7 record for a team only a 1/2 game out of first place. All he did against a very capable
Tigers
offense was throw seven innings and allow just four hits, one walk and one run. He struck out eight and departed the game with a 2-1 lead. Just an inning later, the Tigers held an 8-2 lead and then ended up winning 8-3. The culprits: Relievers
Aaron Heilman
,
David Hernandez
and
Bryan Shaw
. The three combined to cough up six hits, six earned runs and two walks ... all in the span of only recording three outs. The Tigers' seventh run in the inning scored on an error, but the game had gotten out of hand by that point.
For more baseball news, rumors and analysis, follow @cbssportsmlb on Twitter or subscribe to the RSS feed.