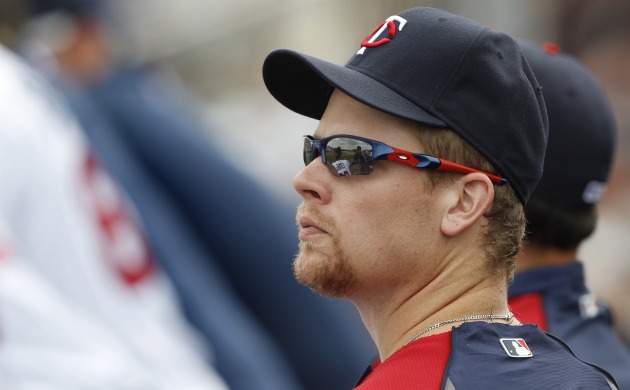 By C. Trent Rosecrans and Evan Brunell
Already on the disabled list with a strained left wrist, Twins first baseman Justin Morneau will undergo surgery next week to alleviate pain from a pinched nerve in his neck, the team announced.
"He should be back playing full in six weeks," trainer Rick McWane told the Associated Press. "Even though the risk is small, there still is a risk that if he continued to play through this and not get it fixed that his full strength would not come back, so we made the decision."
The pain, it should be noted, is not related to the concussion that kept him out of the second half of the 2010 season. The surgery is non-evasive, but will still sideline Morneau for an extended period. McWane also noted the time off should help Morneau's wrist injury, so there's that.
"I was honestly kind of looking forward to him getting out of this cast [from the wrist] and seeing where he was at, kind of hoping we'd have him back here in four or five days or whatever," manager Ron Gardenhire said. "I know Morny didn't want any part of this, really, he's been fighting this stuff with the surgery and trying to stay away from anything like that so he can finish out the season. ... I know it's frustrating for him, so I feel bad for him more than anything else."
This is just another in the long list of Twins injuries. So far, Joe Mauer (legs), Tsuyoshi Nishioka (broken leg), Joe Nathan (elbow), Denard Span (concussion) and Jason Kubel (foot) have all missed significant time due to injuries this season.
Also, designated hitter Jim Thome was expected to come off the disabled list today, but could return early next week when the team returns home and to the American League rules.

Morneau is hitting just .225/.281/.338 with four home runs and 21 RBI in 55 games this season.
For more baseball news, rumors and analysis, follow @cbssportsmlb on Twitter or subscribe to the RSS feed.