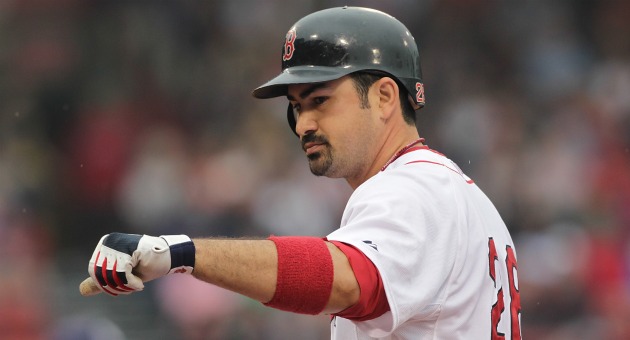 By Evan Brunell
The final week of All-Star voting is around the corner, and it can only be done online. That's the perfect opportunity for me to unveil my own All-Star ballot, and I'll be part of a record.
Fans so far have cast 250 million votes (which is misleading because each e-mail address can vote up to a whopping 25 times), which broke the record from 2009, with 223.4 million votes, as
MLB.com reports
.
Rosters will be unveiled on Sunday, July 3, but until then there are still plenty of races to be decided. I'm not really a fan of voting when the chance to do so opens in late April, because... come on. That's why this will be my first ballot, so let's take a ride through who I select and why.
To vote yourself, simply click here
.
All statistics prior to Thursday's games.
AMERICAN LEAGUE BALLOT
C:
Alex Avila, Tigers
--
Russell Martin
is surely a lucky dude as he gets to play in New York, hit .233/.342/.407 (with much of his value tied up in a scorching April) and yet Alex Avila quietly puts up a .300/.373/.532 line in Detroit -- outhitting every other catcher in the game. Well, that stops now. Simply put: Anyone who votes for Martin clearly doesn't get what the All-Star Game is about: putting the best players on the field, not the players who play in a big media market.
1B:
Adrian Gonzalez, Red Sox
-- Do you really need an explanation? OK, let's give it a go. Gonzalez's .359 batting average is 24 points better than
Jose Reyes
', whose .335 mark leads the senior circuit. Gonzo also leads baseball with 69 RBI, 109 hits and 25 doubles. Oh, and those 15 home runs aren't bad at all. Overall, that's a scintillating .359/.410/.609 mark. Dude loves being out of Petco.
2B:
Howie Kendrick, Angels
-- Quick, who is the best offensive second baseman in the league? If you said
Robinson Cano
, you're right -- but it's not by much. Cano is currently raking at a .299/.344/.520 mark, but Kendrick is right there with a .305/.362/.498, barely a step behind. Kendrick is also the better defender at second base and in my version of the All-Star Game, defense counts too.
SS:
Asdrubal Cabrera, Indians
-- Apologies to
Alexei Ramirez
who actually grades out better once you factor in defense, but I can live with Cabrera's D (which isn't bad by any means) in order to get his bat in the lineup. The offensive difference is simply too great as Cabrera is delivering on the promise he showed in 2009 with a .298/.351/.498 mark with 12 home runs and 12 stolen bases. He actually has a similar offensive game to
Jhonny Peralta
, but the stolen bases were the clincher.
3B:
Alex Rodriguez, Yankees
-- Many have thought A-Rod's best days are behind him and while that's certainly true, he's still the best third baseman in the game, although that designation means a little less in what is a surprisingly weak class this year. All due respect to Rodriguez, who deserves the honor with 13 bombs and a .296/.375/.510 line.
Kevin Youkilis
actually appears to be the better hitter, but it's close and while I don't really trust Rodriguez's fielding metrics this year that show him as a top fielder, not many would argue he's worse than Youk in the field.
OF:
Jose Bautista, Blue Jays
-- .325/.470/.645. Next!
OF:
Curtis Granderson, Yankees
-- Granderson is exploding into the 40-homer monster a few people (
cough, me, cough
) predicted after his trade to the Yankees. It took until his second season, but he's keeping pace with Bautista in the home run department, just two behind with 20. He's even hitting lefties this season, and once you add in his speed and fielding, it's all over.
OF:
Alex Gordon, Royals
-- There were several candidates for this position, most notably
Jacoby Ellsbury
and
Brett Gardner
. Gordon gets the call here with a 288/.356/.483 line, better Gardner and just under Ellsbury. While Gordon is a left fielder and Ellsbury is plying his trade in center, Ellsbury has bad fielding instincts which his speed hides quite a bit. Gordon, meanwhile, is a sound fielder, all the more impressive given he came up and began his career as a third baseman. Plus,
someone
from Kansas City's got to make it.
DH:
David Ortiz, Red Sox
-- Big Papi is turning back the clock with his best batting average, on-base percentage and slugging percentage since 2007, the last year he was truly the Big Bad Papi. At .313/.391/.586 with 17 homers, he's enjoying quite the renaissance and has earned this nomination.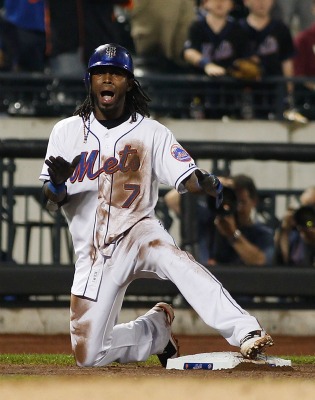 NATIONAL LEAGUE BALLOT
C:
Brian McCann, Brave
s -- Alex Avila is outhitting every catcher in the game as mentioned above, but Brian McCann is trying his hardest to take away that distinction with a .305/.380/.523 line. McCann, who already has an All-Star MVP to his name by knocking a bases-clearing double in the 2010 Game to finally give the NL a victory, deserves the chance to start for the first time in what will be his sixth All-Star Game.
1B:
Prince Fielder, Brewers
-- The loss of
Albert Pujols
makes this an easier crop to sift through, and Fielder comes away with the prize. Really, it's between the Brewer and
Joey Votto
, with apologies to
Gaby Sanchez
. While Votto's the better fielder (pun unintended), Prince's 20 home runs are 11 more than Votto and he's miles ahead of the 2010 NL MVP in power production at this point.
2B:
Rickie Weeks, Brewers
-- Weeks joins Fielder in creating an all-Brewer right side of the infield, and he's deserving. Following up his breakout 2010 campaign, Weeks has gotten right back at it with a .287/.356/.498 line. He's also picking up his speed, already swiping seven bases after just 11 last season.
SS:
Jose Reyes, Mets
-- This one just isn't close at all; Reyes' 4.2 Wins Above Replacement (which combines offense, defense and baserunning) is miles ahead of the next best mark at the position, held by both
Troy Tulowitzki
and Alexei Ramirez. Reyes is simply doing it all in a season that could net him a $150 million contract in the offseason, and is just one of three shortstops with at least 20 stolen bases. Naturally, he leads all of them with 26.
3B:
Chase Headley, Padres
-- I didn't quite realize how unimpressive the third-base crop was in the NL, but none separate themselves from the pack. I suppose that's what happens when
Ryan Zimmerman
,
David Wright
and
Pablo Sandoval
all knock themselves out of the running due to being injured.
Ryan Roberts
has one of the best seasons of any NL third baseman that qualifies for the batting title, but his entire value with the bat is packed into April. So Headley it is, who is hitting .295/.389/.402, a pleasantly surprising number for the former left fielder who is enjoying his best season so far.
OF:
Matt Kemp, Dodgers
-- Kemp is already a member of the 20/20 club and has put to rest any ideas that he doesn't care enough with an impressive .328/.420/.620 line, with his slugging percentage leading all of the NL. He's added 20 home runs, 15 doubles and 58 RBI as a major, major reason the Dodgers can still kinda/sorta call themselves contenders after injuries have decimated their team.
OF:
Matt Holliday, Cardinals
-- I don't think Holliday misses Coors Field, do you? He definitely doesn't miss the Coliseum in Oakland or whatever the heck it's called these days. He's doing just fine in St. Louis with a .335/.439/.555 line. I have to admit, I didn't realize Holliday was hitting this well. Of all the big outfield boppers in the game, he flies under the radar the most.
OF:
Shane Victorino, Phillies
-- I feel as if no matter who I pick here, I'm leaving off quite a few deserving candidates. It's true -- where is
Ryan Braun
?
Lance Berkman
?
Andrew McCutchen
?
Justin Upton
? But I'm loving the year Victorino is having with a .296/.362/.511 line with 11 stolen bases in 58 games after missing time due to injury. (Kemp, for comparison, has played in 76 games.) Add in his excellent fielding and smart baserunning, and Victorino is bringing the whole package this year.
For more baseball news, rumors and analysis, follow @cbssportsmlb on Twitter or subscribe to the RSS feed.