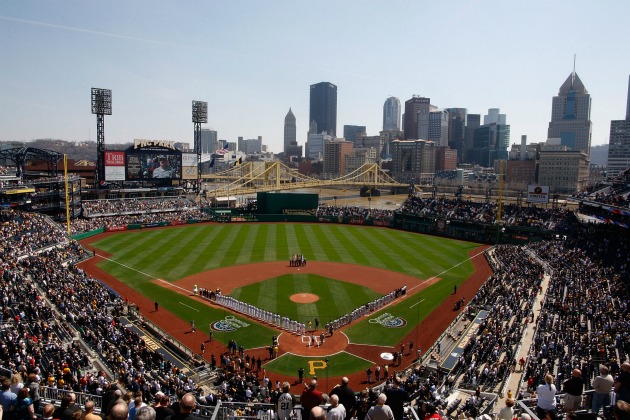 By C. Trent Rosecrans
The Pirates are lobbying to be realigned, but only into a different division, not a different league.
Pittsburgh would like to be part of the National League East, Pirates president Frank Coonelly tells Joe Starkey of the Pittsburgh Tribune-Review.
"I have made some points to [MLB]," Coonelly told Starkey. "I wouldn't over-read it to suggest I'm getting traction yet. While the [collective bargaining agreement] discussions are ongoing, I'm letting them know where we stand."
Still, the Pirates do not want to move to the American League.
"We like it in the National League," Coonelly said. "We have a long history there."
Technically speaking, Pittsburgh is farther east than Atlanta and slightly more so than Miami, and the closest National League park to Atlanta's Turner Field is Cincinnati's Great American Ball Park.
Still, there doesn't seem to be an overwhelming reason to move the Pirates to the NL East without a massive reorganization of the divisions.
Starkey suggests in his column the Pirates move to the American League Central, setting up a rivalry with Cleveland and Detroit, while moving Kansas City to the AL West.

I don't really see either happening. Even if realignment happens, don't expect the Pirates to be movng anywhere.
For more baseball news, rumors and analysis, follow @cbssportsmlb on Twitter or subscribe to the RSS feed.