By C. Trent Rosecrans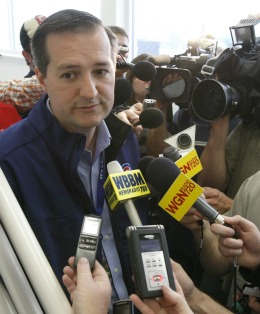 Cubs chairman Tom Ricketts said the team would have the means to spend in the free-agent market this offseason, but whether it chooses to do so will be at the discretion of general manager Jim Hendry, not the ownership group.
"We do have a lot of money coming off the books, everyone's aware of that," Ricketts told reporters before the Cubs' game with the Brewers (via the Chicago Sun-Times). "Whether or not that goes back into a large free agent contract will be Jim's decision."
Recently there was a report from the Los Angeles Times that the Cubs were one of nine teams in violation of MLB's debt-service rules, as well as another report from the Sun-Times citing a source that the way the team was purchased would preclude the team pursuing a big-ticket free agent in the next couple of years.
Still, when asked if the Cubs could afford to keep payroll at its current level -- with the stipulation that $50 million comes off the books from expiring contracts -- Ricketts sidestepped the issue.
"Even if we knew where it was going, we wouldn't talk about it," Ricketts said. "We don't talk about where we're heading on payroll. We'll make that decision at some point later this year when we see what's all available and we go through all the possible options."
Ricketts also backed Hendry -- saying he has "100 percent confidence in Jim" -- and manager Mike Quade.
"I think Mike's done a great job," Ricketts said. "Mike's got those guys playing hard. You know they're not giving up, and there's a good spirit in the clubhouse. So those guys' [jobs] are fine."
There's plenty more in the interview, including Ricketts saying he doesn't see the team leaving Wrigley Field anytime soon.
So, in summary, Ricketts is fine with the status quo -- and with a team 12 games under .500 and declining attendance, why shouldn't he be?
For more baseball news, rumors and analysis, follow @cbssportsmlb on Twitter or subscribe to the RSS feed.