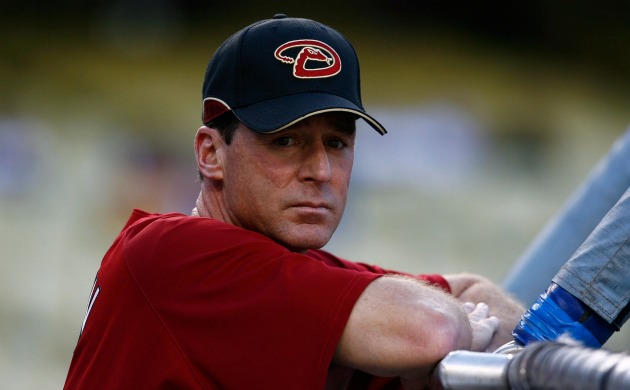 By Evan Brunell
Now that the
Athletics
have
fired manager Bob Geren
in the midst of a nine-game losing streak, let's take a look at his replacement.
Bob Melvin is a pretty vanilla choice -- he doesn't have a major personality and has always worked closely with the front office. This is exactly how GM Billy Beane likes it, with a manager who works in lockstep with the front office. In the famed
Moneyball
book, it was made clear that Beane felt a manager should be an extension of the front office and do what it requests. Melvin can certainly do that.
Melvin is a lot like Geren in that regard, but he also has a reputation as a strong communicator, which was obviously Geren's
clearest deficiency
following a clash with reliever
Brian Fuentes
and having ex-Athletic
Huston Street
speak out in bitter terms about Geren. Melvin will have work ahead of him to manage Beane's needs and involvement while building trust with a squad he knows little about. He had just rejoined the
Diamondbacks
as a special assistant -- so he's coming into a team that essentially doesn't know Melvin at all. That puts him at a disadvantage, but Melvin is still a strong hire by the team and should fit right in with the front office as he is sabermetric-friendly and looks at numbers to help make his decisions.
In Arizona, Melvin was sometimes referred to as the "mad scientist" for his jiggering of lineups, mixing and matching players to get the best out of each player. Given Oakland is struggling offensively, it could use a fresh look at lineup composition as a way to spark the offense. With Melvin's reliance on numbers and goal of hiding player's weaknesses, he is a logical fit.
Melvin was hired to manage the
Mariners
in 2003 as Lou Piniella's replacement, winning 93 games in his interim season but did not have his contract renewed after 2004 when the club tumbled to 99 losses. He was later hired as Diamondbacks manager in 2005 after Arizona severed ties with Wally Backman, who originally was supposed to be the new skipper. Melvin stayed there for almost a full five years, winning the NL Manager of the Year award in 2007 with a 90-72 record and division title before sinking to 82-80 and being fired with a 12-17 record in 2009. Overall, Melvin's career managerial record is 493-508.
Melvin was then a finalist for both the
Brewers
and
Mets
' managerial jobs this offseason, but lost to Ron Roenicke and Terry Collins, respectively. Beane said on a conference call to reporters that Melvin's availability for the job played a part in Geren's firing at this point. (Hat tip:
San Francisco Chronicle
.)
Melvin has copious coaching experience outside of managing. He was the bench coach for Arizona from 2001-02, earning a World Series ring in his first year. He was also Phil Garner's bench coach in Milwaukee for 1999 and Detroit in 2000. Prior to that, he served in a variety of roles for the Brewers, both as a coach in the majors and minors as well as in a front-office capacity.
No one knows how Melvin will do as a manager, but it's clear that Beane followed a blueprint here: Find someone who is numbers-friendly, will work with the front office and take orders, and a new requirement: be a strong communicator.
For more baseball news, rumors and analysis, follow @cbssportsmlb on Twitter or subscribe to the RSS feed.