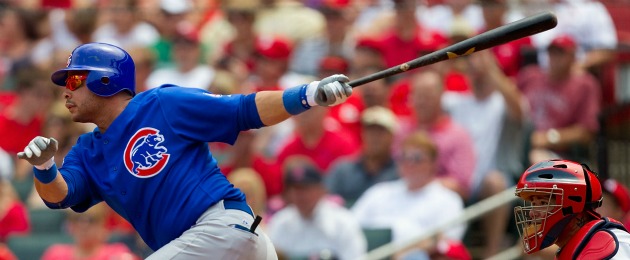 By C. Trent Rosecrans
Aramis Ramirez
is still a Cub and he wants to keep it that way.
Ramirez's agent, Paul Kinzer, told the Chicago Tribune that his client doesn't want to be traded and is unlikely to OK a trade if the team asked. Ramirez has a full no-trade clause and is also a 10-and-5 player, meaning he must OK any trade because of his 10 years of Major League service time, inclujding the last five with the same team.
"He doesn't event want to take a trade. He took less years and less money to stay in Chicago [in 2006], so that is definitely his first option," Kinzer told the paper.
Ramirez makes $14.6 million this season and the Cubs have a club option for 2012 worth $15 million, one they'll no doubt decline and pay a $2 million buyout.
Ramirez is hitting a solid .288 with a .343 on-base percentage, but his slugging is down to just .394 with two homers in 216 plate appearances. Ramirez has a career slugging percentage of .495, but it has dipped each of the last seven seasons since he slugged a career-best .578 in 2004. Since then his slugging has decreased, sometimes gradually (.568 in 2005) and sometimes drastically, from .516 in in 2009 to .452 last season.
As I was watching the Cubs-Reds for a bit last night, they flashed some of Ramirez's career stats -- in his 14th season -- and ninth in Chicago, Ramirez has accumulated 291 home runs and 1,050 RBIs, all the while hitting .282/.340/.495. Even playing for the Cubs, I'm not so sure Ramirez has ever gotten his due for just how good of a player he's been over the years. He has earned just two All-Star nods.
Perhaps he has been overlooked among National League third basemen because he played in the time of Chipper Jones and Scott Rolen, as well as during the rise of David Wright and Ryan Zimmerman,
Ramirez will turn 33 later this month and his power seems to be diminishing. Also, he has been at best an average defender. There's no way he makes $15 million next season and it appears his career is on its downside. Desppite that, there are teams that could use him for even his current skills. That said, it's unlikely to be the Cubs, unless he likes the team so much he'll take a huge paycut to stay in Wrigley.

By the way, Kinzer is also the agent for Geovany Soto, Starlin Castro and John Grabow. Kinzer told the Tribune he doesn't expect the Cubs to jettison Soto or Castro (duh), but it's possible Grabow could be on the market when the trade market begins to heat up.
For more baseball news, rumors and analysis, follow @cbssportsmlb on Twitter or subscribe to the RSS feed.