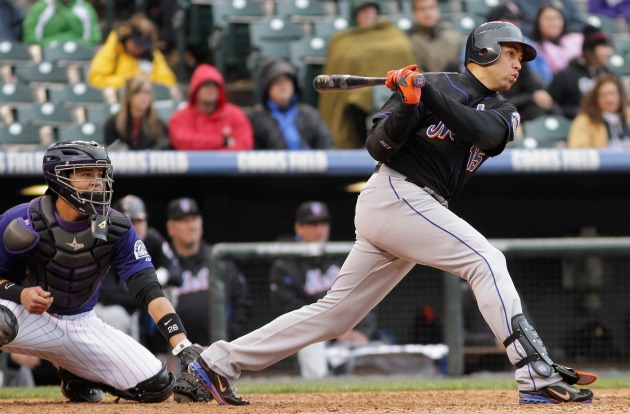 By Evan Brunell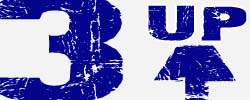 Carlos Beltran, Mets
-- Well, Beltran certainly announced himself with authority, blasting three home runs including a stifling top-of-the-ninth inning shot to quell any shot the
Rockies
thought they had of a comeback as they had made noise each of the two innings previous. Beltran ended the day with three runs scored (duh) and six RBI, propelling the Mets to a 9-5 victory. Proving he's over his knee issues, Beltran now has eight homers on the year and a .295/.387/.590 line. Despite a hefty price tag and balky knees, it really does look like New York may be able to not only trade the right fielder, but extract some value in return.


Zach Britton, Orioles
-- Man, this guy is just killing it and seems like a lock for the Rookie of the Year award already. Britton drove his ERA down to 2.42 by handcuffing the
Mariners
through nine, giving up just three hits, walking none and punching out five. Opponent
Jason Vargas
had a similar line, going nine with seven hits, one walk and four whiffs. Neither gave up a run, and this game went all the way into the 12th before
Brandon League
choked away a one-run lead by going like this: single-HBP-HBP-line out-single by
J.J. Hardy
. Despite the 12 innings, the game was played in a tidy 2:52. In other words, the end of the sixth inning of any of the
Red Sox
-Yankees game this weekend.


Yankees offense
-- The end result was a loss, but the Yankees avoided striking out just once but
Sean O'Sullivan
was able to limit New York to four runs in 6 2/3 innings, adding two walks. You won't see a pitcher or offense lose too many games while avoiding going down by K. O'Sullivan has a respectable 3.79 ERA but it feels like the wheels should fall off anytime. But back to the Yankees -- it's the fourth time this season a team has avoided striking out, and the second time the team in question lost. (And yet, the losing team of the
White Sox
scored the most runs of all with seven -- go figure.) On a year-to-year basis, this happens roughly 10-20 times, so this won't be the last non-strikeout game we see in 2011.
---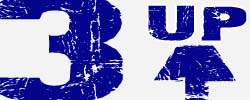 Ivan Nova, Yankees
-- Shows you what I know, right? Earlier Wednesday, the
On Deck item
suggested that Nova, who had impressed so far in the early going, should easily handle the
Royals
because Sean O'Sullivan was due for a regression. Uh, not so much. (Well, as detailed in the '3 up' section, O'Sullivan kinda got away with it.) Nova was blasted by the Royals and four Royals had 2 RBI apiece. The right-hander only got through 3 innings and three batters in the fourth before giving way to 31-year-old Cuban Amaury Sanit, who made his big-league debut with 4 2/3 innings of three-run ball and will certainly be farmed out. Nova coughed up an eye-popping 10 hits, giving up just four earned runs but eight total thanks to two errors and slogged through 73 pitches, walking two and whiffing none. K.C. was keyed into Nova right from the start; not much to do but hope the rookie can shake it off and move on.
Ian Desmond and Jayson Werth, Nationals
-- The Nats held tough for 11 innings before caving into a
Brian McCann
single to end the game, and it's tough to wonder what might have been if Ian Desmond and Jayson Werth, the Nos. 2 and 3 hitters, respectively, had even attempted to make contact with the ball. OK, that's not fair -- they each did, once... but also struck out four times apiece. That's over half of the total strikeouts by
Braves
pitches, by the way. Werth has shown signs of snapping out of his slump recently, but this was a backbreaking slide back for him, while Desmond still hasn't figured things out at the plate.
Casey Coleman, Cubs
-- Yuck. Coleman dished out six earned runs on nine hits in 4 1/3 innings, allowing four free passes and zero swings and misses for a third strike. That spikes his ERA to 7.22 and it's clear Coleman needs plenty more seasoning in the minors. Problem: the Cubs have no one else to pitch. Literally. While Doug Davis is making his debut on Saturday, that only pushed
James Russell
out of the rotation and sadly, Coleman and his 7.22 ERA are the best option to round out the starting five until
Randy Wells
comes back. That can't come fast enough.
For more baseball news, rumors and analysis, follow @cbssportsmlb on Twitter or subscribe to the RSS feed.