By Evan Brunell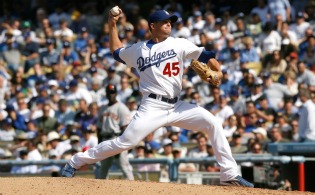 The
Braves
intend to add reliever Scott Proctor to the roster on Sunday, the first date they are eligible to do so, the
Atlanta Journal-Constitution
reports.
Proctor, who has seen his career derailed thanks to Joe Torre running his arm into the ground both for the
Yankees
and
Dodgers
, appears to have moved past the two arm surgeries he has been working his way from that have limited him to 44 1/3 innings over the past three years with a 6.09 ERA. He did have 5 2/3 innings with Atlanta at the end of last season with poor results and also pitched poorly in Triple-A with a 7.01 ERA in a recovery from ligament-transplant elbow surgery in May 2009 that knocked him out the entire year for the
Marlins
. He also had flexor-tendon surgery in October of 2008. However, the Braves felt the 34-year-old had plenty left in the tank.
It appears that way, as Proctor has put up an impressive 1.12 ERA in 16 innings, walking just five and whiffing 23. He was unable to be promoted before May 15 as he was earlier released by the club at the end of spring training and then resigned to a minor-league deal. The release was to save money on Proctor's one-year, $750,000 contract as they only owed him 45 days of termination pay. Due to the release, the Braves are unable to add him to the 25-man roster until May 15.
When Proctor rejoined the club on the minor-league deal, it was with the understanding that if another team wanted to promote him before May 15, the Braves would trade him. Two such teams came calling, but Atlanta convinced Proctor to stay as long as he was promoted immediately on the 15th. With
Peter Moylan
out until at least late August and
Scott Linebrink
struggling, Proctor could be the shot in the arm the beleaguered bullpen needs.
For more baseball news, rumors and analysis, follow @cbssportsmlb on Twitter or subscribe to the RSS feed.