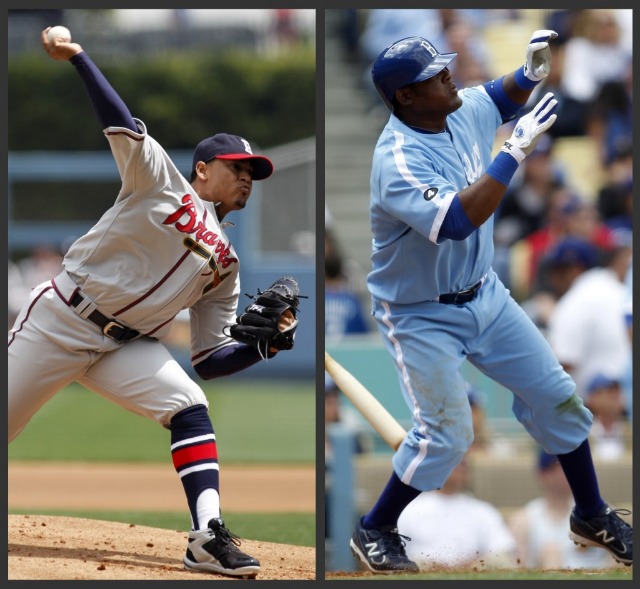 By C. Trent Rosecrans
The
Dodgers
were supposed to be showcasing their history with today's uniforms, but they were upstaged by the
Braves
' beautiful throwbacks in Thursday's game at Dodger Stadium.
Don't get me wrong, the Dodgers light blue uniforms looked cool, but they looked more gimmicky, while the Braves' uniforms -- not all that different than their current roadies -- just looked great. I like the zip-front and not sure why more of those aren't used. They also used the team name on the road uni rather than the city name.
A lot of the credit goes to players for wearing their pants correctly and real stirrups, especially with the stripes for the Braves. Watchign highlights, most of the players on both teams got in on the act, and for that, I salute them. The Braves uniform also looks better with no name on the back.
As for the Dodger uniform, I like it, especially the stripes -- and kudos to the Dodgers for spending the extra money (thanks Bud!) on the throw-back helmets.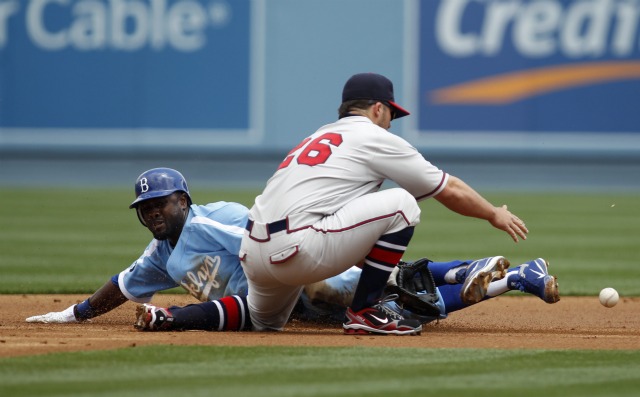 For more baseball news, rumors and analysis, follow @cbssportsmlb on Twitter or subscribe to the RSS feed.