By C. Trent Rosecrans
Mike Leake won't be pitching for the Reds this weekend in St. Louis, but he'll be seen in the stands.
St. Louis blog Joe Sports Fan is selling these shirts this weekend, and, well, they're just perfect.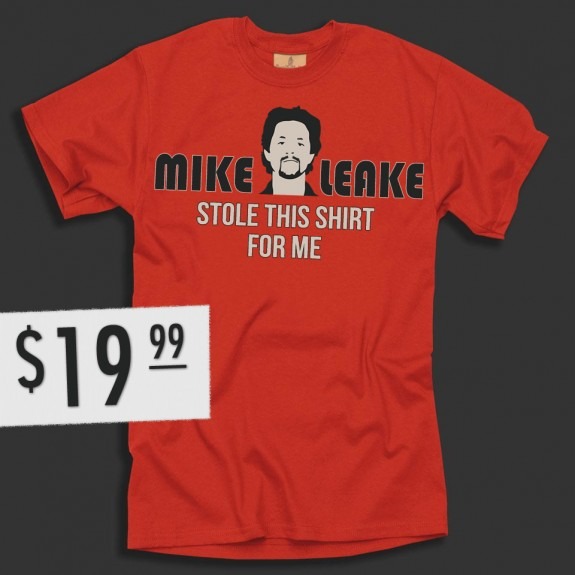 Bravo Matt Sebek and company. To order your shirt for when the Reds come to your town, you can send an e-mail to Matt at matt@joesportsfan.com or tweet him @MattSebek.
The Reds-Cardinals rivalry was amped up last season after Brandon Phillips called the Cardinals "whiny little bitches" and then set off a fight, where Johnny Cueto kicked Jason LaRue in the head. The two teams haven't come to fisticuffs since then, but there are still plenty of hard feelings on both sides. Cueto is currently on the disabled list and won't be in St. Louis, by the way, and LaRue retired after suffering a concussion in the brawl.
Leake is making his first post-arrest start today in Cincinnati, where the Diamondbacks picketed runs off of him in each of the first two innings before he got off clean in the third.
UPDATE: Leake allowed four hits and three runs, striking out six and walking two, improving to 3-0 on the season with Cincinnati's 7-4 victory over the Diamondbacks.
For more baseball news, rumors and analysis, follow @cbssportsmlb on Twitter or subscribe to the RSS feed.