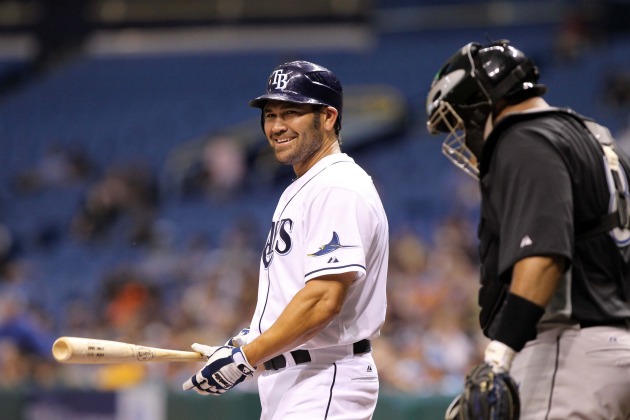 By C. Trent Rosecrans
Johnny Damon is pretty sure he'll be booed tonight when he plays at Fenway Park for the first time since Aug. 23, 2009.
The last time Damon was at Fenway Park, he was a Yankee. He played for the Tigers last season, but missed the Tigers' three games in Boston with lower back spasms.
Even though he won't be wearing a Yankees uniform this time, he expects a similar reaction to the one his old teammates get in Boston.
"I guess whenever you put on the Yankees uniform they get upset about it," Damon told reporters on Sunday in Chicago (via the Boston Globe.) "I get booed. They absolutely despise me. I just have to say, 'You're welcome for '04. You're welcome for making it fun again over there.'"
Damon used his no-trade clause to deny a trade to the Red Sox last season and help the team in its late-season push. He chose instead to stay with the Tigers and help that team, which was out of the playoff race out of a sense of loyalty. However, the team didn't re-sign him and he signed instead with the Rays.
Damon played in Boston from 2002-05 and helped lead the team to the 2004 World Series title.
Damon said last year he'd heard some cheers when he first returned to Boston, but he said he doesn't have a problem with Boston fans -- or New York fans.
"I've been booed so many times in my career," Damon told the Boston Globe last season. "I got booed yesterday. I get booed everywhere. It really does not bother me. It just shows I've been around and people know I can make a difference in ballgames. Like Reggie Jackson once said, 'They don't boo nobodies.' I like to think of it as a positive instead of a negative."
For more baseball news, rumors and analysis, follow @cbssportsmlb on Twitter or subscribe to the RSS feed.